On July 10th, 2021 A group exhibit featured three Bahamian film photographers whose aesthetic illuminates the urban, rural and alternative lifestyle in The Bahamas. The show is up until further notice at Turn|schuch skate shop. Prints are available for purchase.
Roger Duvalier is a Bahamian street photographer who highlights his country's alternative lifestyle through angled compositions and various photographic techniques. Roger saw the need to document certain aspects of Bahamian art and culture that he felt were hidden and oftentimes, ignored. Duvalier felt compelled to fill that void. He prefers to shoot in film, which "captures the essence of time and gives the viewer an unexplained feeling of familiarity with the subject."
To view more of his work: Roger Duvalier Photography and @itsme.rogerdee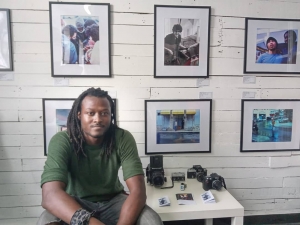 Jordan Neilly is a contemporary street photographer with an eye for the beauty that presents itself in a simple walk. Using analog cameras and developing his own film, Neilly seeks to document the local landscape and culture in a timeless way. His photographs capture the poetic visual language of shadows, movement, looks and connections. He is also self-taught and develops his own film.
To view more of his work: @desperadoatlas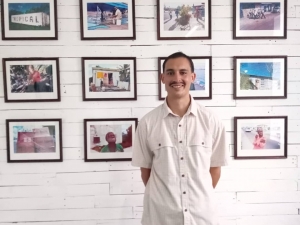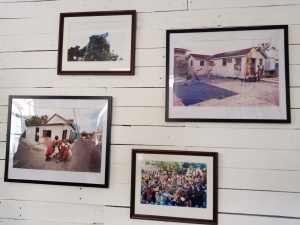 Chappell Whyms Jr. captures various subjects through digital and film photography. He considers his practice to be experimental, conceptual or emotive, depending on the mood he wishes to portray. Whyms is also self-taught and develops his own film.
"I enjoy all aspects of photography. I like to express my own emotions in my own work. I like to use digital photography for more 'happy/lighthearted' moods. I prefer film for more darker, deeper concepts."
To view more of his work: @cnwjphotos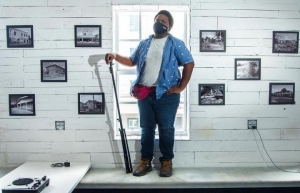 Photo courtesy of @turnschuh242