Big Wood Bahamas is a home decor company specializing in wood and resin functional art. Their products include, but are not limited to: fully customizable coasters, ashtrays, cutting boards, clocks, and their services include furniture building and refurbishment. All items are hand-made by Bahamian artist Deimé Ubani.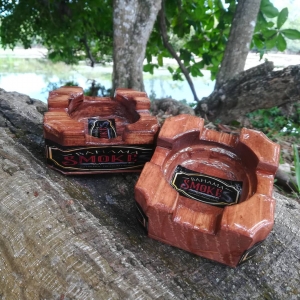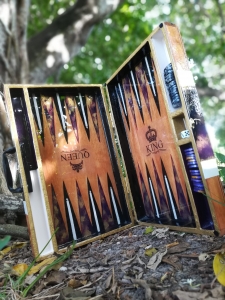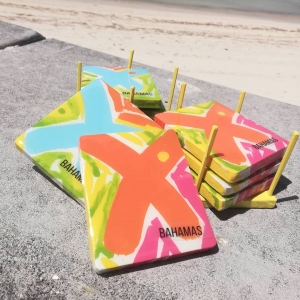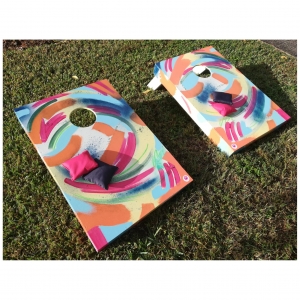 Ubani came up with the idea in late 2019, then made the bold move to resign from her old job and launch her company in the midst of the global Covid-19 pandemic. Her goal is to bring art and functionality together, paired with the spirit of Bahamian culture and the Caribbean diaspora.
B2B: What were the challenges you faced when you started your business? 
DU: The challenges I faced when starting the business was building capital for tools and supplies. Especially in the midst of a pandemic.
B2B: What is your most popular product?
DU: My most popular product thus far is the customized dominoes and backgammon boards. After that, I would have to say the customized coasters.
B2B: What's your inspiration?
DU: My inspiration comes from the vibrancy of Bahamian culture we tend to overlook. Along with the beauty around us that I try, in my own way, to conserve by 'upcycling- pallets for different components in my products.
B2B: What's your favorite product to make?
DU: My favorite product to make are the Coasters because who doesn't need a coaster! Each coaster is like a mini painting. They can stand alone or as a group.
You can browse her custom products on Facebook and Instagram at @bigwoodbahamas and @dafu242.