Featured Image: "The Company You Keep" by Rashad Adderley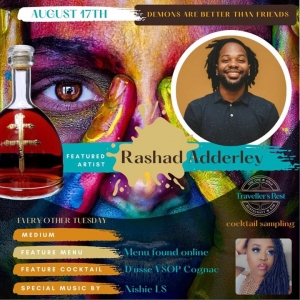 "Demons Are Better Than Friends" art exhibit opened at Traveller's Rest on August 17, 2021, featuring works by digital painter Rashad Adderley. He describes the works as a triumph over hard times.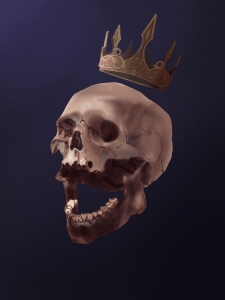 "I refer to demons as difficult parts of yourself or circumstances that people don't often like to face. The theme of the work illustrates one's growth through hard times, rather than when things are going well."
–Rashad Adderley 
The show was inspired by eight specific trials Adderley faced post quarantine.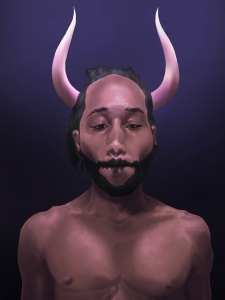 Adderley has participated in several local art exhibits such as Transforming Spaces: Water, Transforming Spaces: Sustain and Sketch 24 at Popopstudios.
To view this series and additional works, click here.
The show is up for a week so be sure to pop in!