We attended the plant-based party of the year!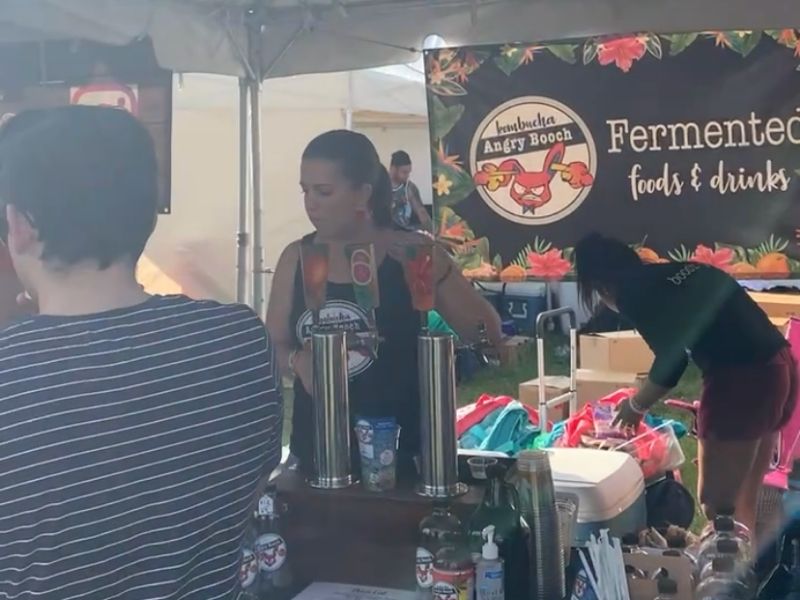 Vegan Block Party is the ultimate plant-based festival encompassing vegan food & drinks as well as wellness & lifestyle.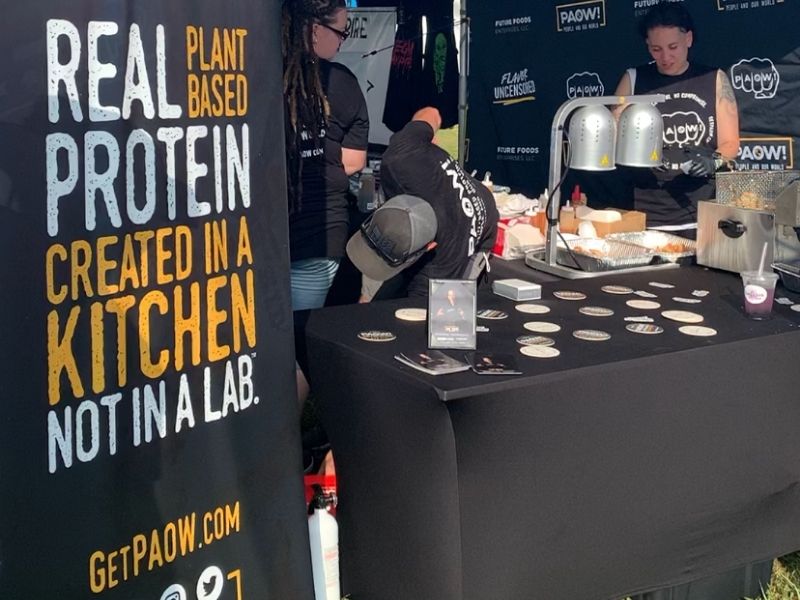 The festival came back to Miami for its third year giving thousands of plant-based enthusiasts the opportunity to eat, drink and be merry with other like-minded folks. This year's event took place at Historic Virginia Key Beach Park. The park is deeply rooted in Black history and is a must-see if you're ever in South Florida. Providing natural shade, tons of plants, a cool ocean breeze, and fun sights like the world's tallest sandcastle, the park was the perfect venue for the afternoon's festivities.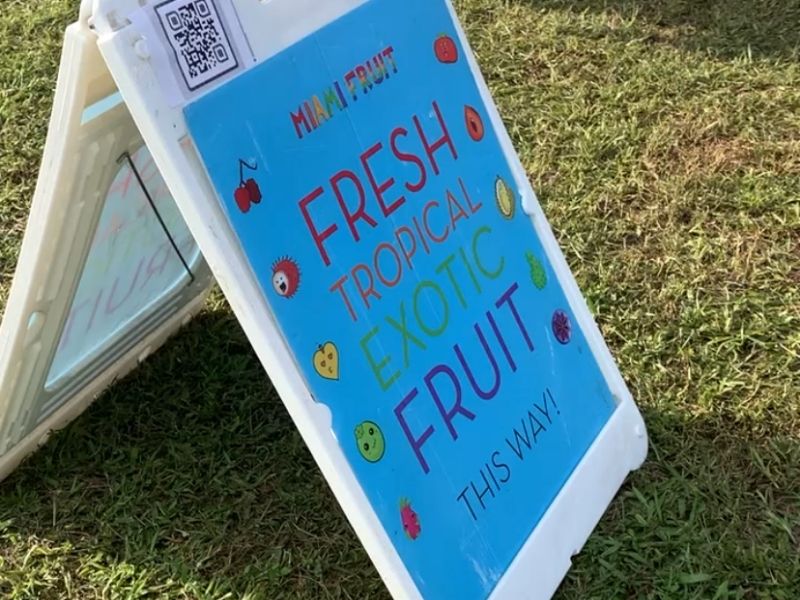 The stalls of artists and vendors seemed endless! Vegan Block Party gathered more than 120 vendors from all over the US and beyond. Food trucks and stalls selling all types of foods, alcoholic and non-alcoholic drinks, wellness products, art, clothing, and accessories; any and everything you can think of, and all of it plant-based!
We tasted a little bit of everything! Fresh fruit, "fish" and chips, desserts, and foods from all over the world. We also had the opportunity to speak with many of the creative vendors selling their art. The event was catered to vegans and non-vegan alike, a totally judgment-free zone.
The main stage had music blasting and IG famous vegans emceed the event. Fun contests took place, like eating contests and push-up contests, suitable for all ages! Even furry friends!
Editor's Note: Entry to the festival was halted about an hour after it had opened. The City had pointed out an issue and an electrician was needed to correct it. The electrician took about two hours to get to the event which is on an island. At some point, the police had incorrectly told people the event was canceled and wouldn't allow traffic to continue over the bridge. We spoke directly to the City of Miami as well as Ariel Levin, the event founder and the situation that took place was completely out of the control of Vegan Block Party. We personally waited in line and were given freebies, samples, and given regular updates, some from Ariel herself, as the situation unfolded. Even with this unexpected hiccup, the event was absolutely fabulous and we would 10/10 recommend attending.
For more information on Vegan Block Party, visit their website.