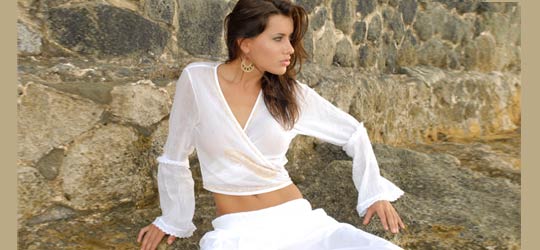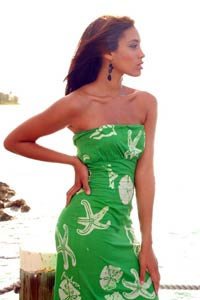 Nassau, Bahamas – The 15th annual Bahamas Fashion Week (BFW) got off to a good start at the Compass Point Beach Resort this past weekend. BFW opened Thursday night, with a well attended beer fest at the restaurant with DJ music by Monte Carlo Production, Fifth Avenue Models and International Guest Models, who resided at the resort, debuted the "Shorty Capone" and "Relax Bahama" new clothing lines by Kevin Strakan.
Shorty Capone Designs is an Indian Designer working with Fifth Avenue Marketing & Models through Bahamas Fashion Week to introduce his new line of urban wear, the clothing line was introduce in Chicago in 2009 in association with Fashion Week and know is the time to launch Shorty Capone in the Bahamas.  The jeans are made of imported Italian fabric and the shirts are cotton from Turkey.  Hats and the bold shoes to match Shorty Capone is the perfect designer casual urban gear.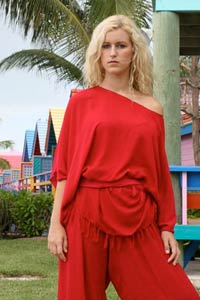 The models assisted in promoting the local beers while mixing and mingling with celebrity faces of Nassau at Compass Point Beach Resort, all who had gathered to meet the Fifth Avenue Models and International Models. Appetizers and buckets of beer flowed all night with the sounds of music and laughter into midnight.
On Friday the photographers got started early, while the models nestled on the beach in a Photo Shoot before the weather became overcast… Compass Point Beach Resort is the ultimate peace of mind and the perfect backdrop for our new line on urban clothing.
Then, Tropical Storm Emily moved into town and changed our plans for BFW this past weekend.
Our committee members had to postpone the Bahamas Fashion Accessories Expo and our annual Fashion Show on the pier at Compass Point due to inclement weather by tropical storm Emily.
Another date will be scheduled for the activities of Bahamas Fashion Week so that the designers who participated in our Accessories Expo will get that opportunity to showcase their new designs. As well another fashion show will be announced for both clothing lines.
By Kevin Strakan