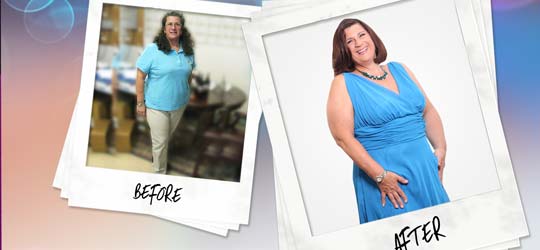 Molly McIntosh has a lot to brag about this year.  Just when she thought defeating breast cancer and winning a Cacique were the best highlights of her life, Molly found herself with a new and unforgettable life-changing experience at age 50 when she was nominated for Ca Mari Ambush Makeover Contest and won a head to toe makeover by Make Me Out.  Watch promo: www.youtube.com/makemeouttv
Clouds Image Production & Film collaborated with Ca Mari™ Magazine to seek an innovative way to capture the essence of style and total self image awareness through Make Me Out makeover reality television series. The episodes are innovative, fun and educational as viewers witness the transformation of one lucky nominee from the inside out to reveal a brand new man or woman.
Each season will feature a new nominee guided by style experts as he or she receives a head-to-toe style transformation, including new wardrobe, confidence-building exercises, and do-it-yourself techniques. Once the transformation is complete, the loved ones of the makeover nominee all gather as they eagerly anticipate the surprise of his or her big reveal.
Molly said, "It was a whirlwind but a wonderful experience. It changed     my life! I realized if my friends and family thought enough of me to go to all this trouble that I should think enough of myself to continue."
Molly won lots of prizes from our sponsors, inlcuding a cover and feature Sspread in Ca Mari Magazine; weekend stay for 2 at A Stones Throw Away; 2 roundtrip tickets courtesy of SkyBahamas Ltd.; makeup and skincare courtesy of Hollis Cosmetics; wardrobe styling by Apryl Weech; clothing & accessories courtesy of Fashion Hall; shoes courtesy of Signature Styles; 1 cocktail dress courtesy of I Catching Boutique. Special thanks to Limaris, D & P Rentals, Western Air Ltd., Mark Them Promotions, and Green Turtle Club Resort & Marina.