Writer: Mia G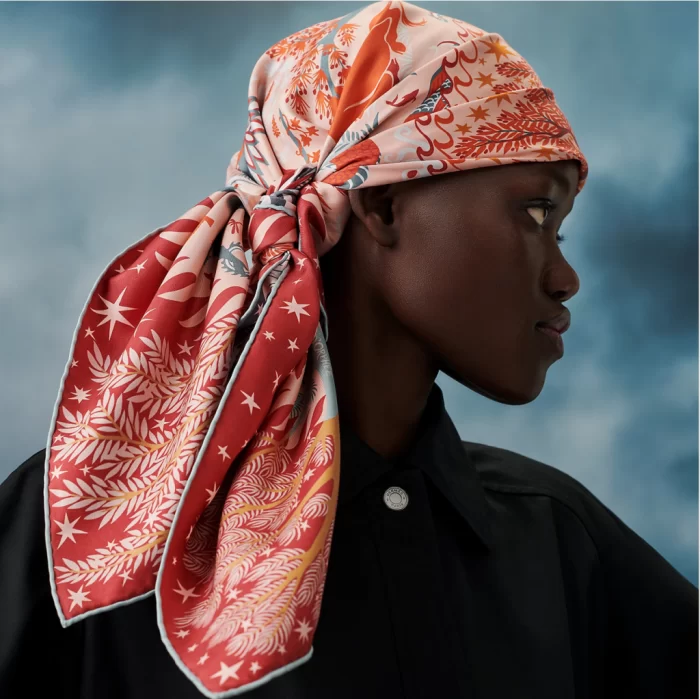 A SCARF is used to place over the hair and face, to protect the hair and avoid smudging or makeup transfer onto clothing. 
Tip: A lightweight (silk) scarf will take up less space in your bag.
VASELINE is a useful item to add to your model bag.  Vaseline acts as an excellent moisturizer which adds a soft, dewy glow and creates the illusion of longer legs. Rub a dab of Vaseline on your teeth, this acts as a protective layer that helps to prevent lipstick from transferring onto your teeth.
Tip: Rub a little Vaseline on your eyebrows and this will help to set and tame your eyebrows.  
BABY WIPES Add a pack of baby wipes to your bag or throw a few in a Ziplock bag on your way to your next shoot. Many times, you may transfer makeup – for instance – onto your fingertips, baby wipes are great for cleaning hands as well as simple stains from your clothing. 
Tip: Baby wipes also act as a great makeup remover.
BLACK AND NUDE UNDERGARMENTS can be worn under sheer clothing.  Specifically, nude & black strapless bras, thongs and seamless underwear are essential items that should always be present in your modeling bag. 
Tip: Pasties are a handy item to add to your bag. Tape or round band aids can also be used as nipple covers. 
FASHION TAPE will help to secure a garment that is slipping or is too revealing. 
Tip: Be sure to confirm with the designer that this will not damage the clothing.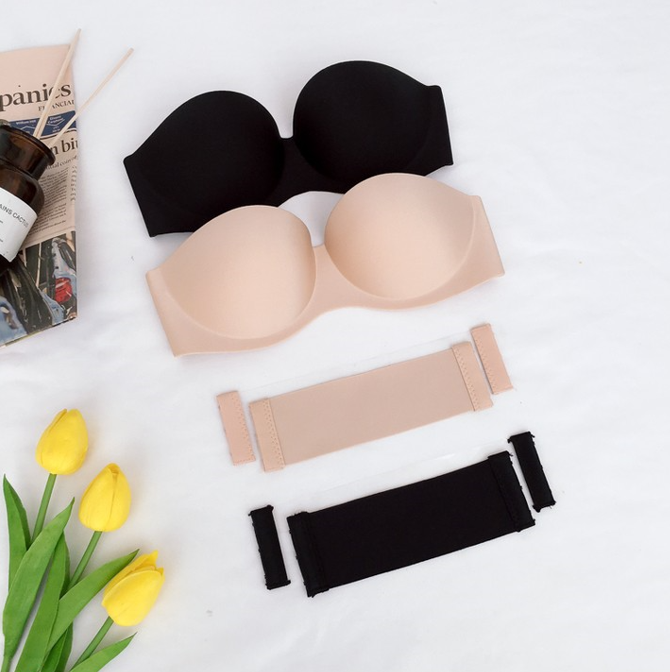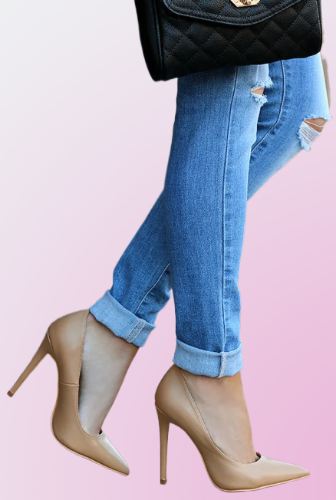 BLACK & NUDE PUMPS One of the most important items in your bag are shoes. While shoes may be provided, it's important to come prepared for any possible mishaps. In the event that shoes are not provided, or shoes provided happen to be broken, or ill-fitting, black and nude heels are a versatile option.
Tip: Feel free to ask about appropriate shoes so that you will be prepared to accessorize any outfit. If this option is unavailable and you would like to have options, pack a pair of nude/black strappy heels and a pair of boots.
CLEAR SANDALS   While nude and black pumps are the original must haves, clear sandals are also a great addition to your bag. They are quick and easy to slip on and pair well with most ensembles.
Tip: Bring along a pair of flip flops for comfort and a pair of sneakers are ideal for safety purposes, on rocky paths.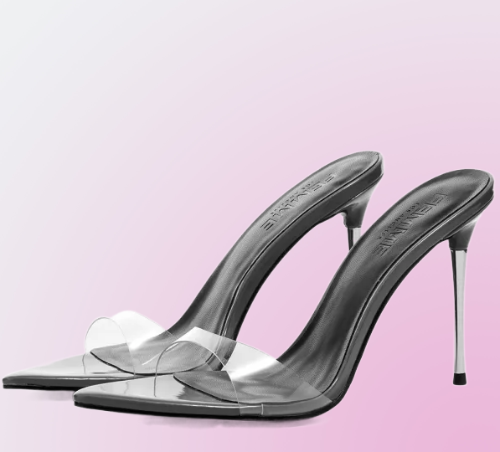 A Comb & Brush are necessary for personal care.  Hair stylists may not always be provided for your upcoming shoot.  You're in the beauty industry, you always want to look your best from head to toe.  Take care of any stray hairs or simply pull your hair into a ponytail, in the event that the hair stylist doesn't show.
Tip: You should also bring along bobby pins, clips, elastics, hair spray, and gel.
MAKEUP BAG Every model should learn basic makeup application and should also travel with a makeup kit which should include foundation, concealer, blush, bronzer, eyeshadows, eyeliners and mascara. Male models should invest in a good concealer palette, bronzer or blush palette.  
In most instances, makeup is provided, however as we know, anything can go wrong.  There are the random times that the makeup artist may not show, the makeup
artist provided, may not have sufficient time to service all models etc. It's essential that you are prepared for any fashion mishap.  You especially want to have your personal makeup kit for any necessary touch ups. 
THE LITTLE BLACK DRESS After a successful show, you may feel the desire to network or celebrate, be it, at an after party or a nightclub with friends.  
A wrinkle free, 'Little Black Dress' is appropriate for almost any outing, paired with pumps or clear heels.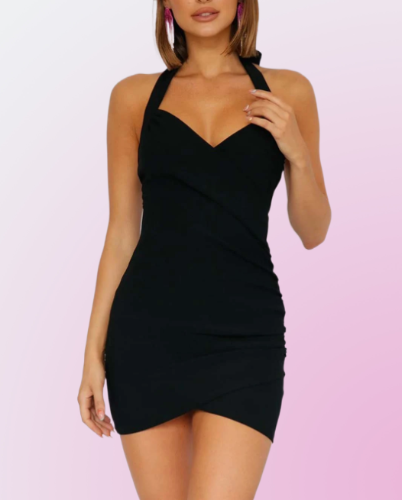 Be prepared for your next booking! The more jobs you do, the more familiar you will become with model necessities.  Depending on the type of modeling you practice – Print, sport, pageants etc. – additional items may be required. This is a standard list of what you will need for your next gig.  It's best to always have your bag packed and ready to grab and go, that way you avoid forgetting important items.