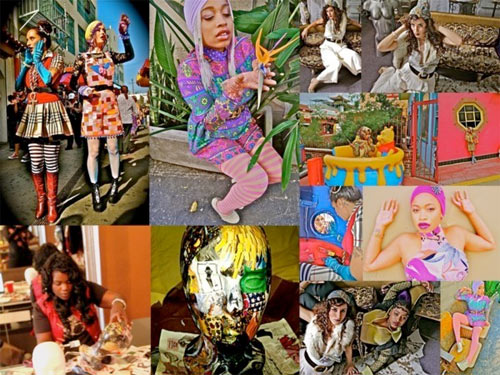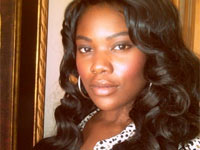 LOS ANGELES, California – Adiel Adra, originally from Nassau, Bahamas moved to California in 2007, and became a part of a collective group of artists. Since then she has created Marajuku, which she says preserves the essence of any given era through Vintage Clothing; creating a mood, a life style and experiences.
Her work will be showcased on December 8th at the L.A. Mart. Her inspiration of her installation comes from our collective love of recyclable fashion, and how the sustainable nature of quality clothing can last a life time.
Adiel Adra, owner of Adiel Adra productions, a boutique production company in LA, comes from a visual arts background which allows her to specialize in creating dynamic content, for film, television, and new media art. This witty island gal, who is originally from the Bahamas, has always had a passion for producing art. High School theater is where Adiel grew to love preforming arts. She started out as a actress, landing the lead rolls in most of her high school shows, but was never passionate about acting. As Adiel continued her time in theater, she began working on elements behind-the-scenes, during a few school shows her excitement to build and create was evident. Adiel's junior year in high school is where she was asked to direct and produce the winter show; this gesture would change the course of her life.
"I direct and produce both film and television shows independently; I create content for film, television, and new media products; and, I show produce fashion shows and create art installations for various organizations. I conceptualize, I plan, I execute. I love to create." said Adra.
"My mission as a Bahamian in Los Angeles is to really make a name for myself, in hopes to going back home one day and creating visual media and entertainment at a competitive standard that meets the rest of the world."
Wouldn't it be lovely to see more Bahamian cartoons, original TV shows, or entertainment news that was made by Bahamians and broadcasted on local network stations? "I look forward to one day contributing in making that happen, until then I am on my grind 'making it work' in LA."
By The Bahamas Weekly News Team