Writer: Mia G
Philip Cooper is a Nassau born and grown Bahamian. He began his studies at R.M.Bailey School in Nassau and completed at Alabama State University where he obtained a Bachelor of Science in Business Administration ( BSBA ).
He is a Model, Actor, Singer and model coach. He is signed with CMM Agency here in Nassau, Bahamas.
Philip has been featured in over thirty commercials, he was also featured on the Vh1 morning buzz show and the Wendy Williams Show, both times, appearing as Celebrity look-a-like to international recording artist Usher Raymond.
He has modeled for major Bahamian brands, designers, hotels, and appeared in numerous publications for banking and utility companies throughout Nassau and the Bahamas.
In an interview with Philip we asked:
B2B: When did your modeling career begin?
PC: I began my modeling career in the 11th grade.  I attended R. M. Bailey Senior. I was discovered by the late great Pepper Johnson.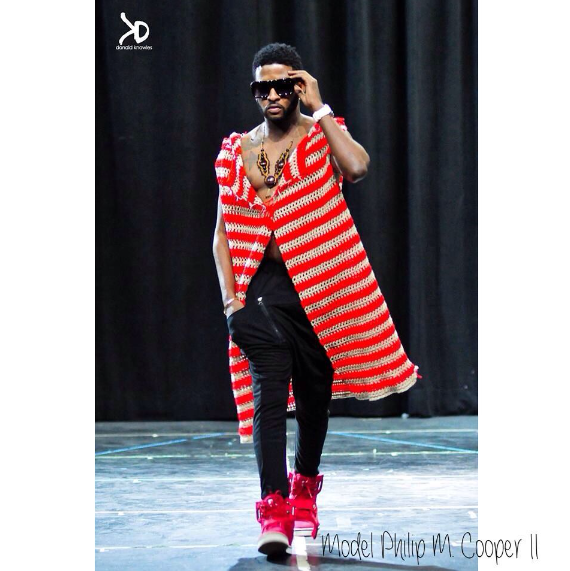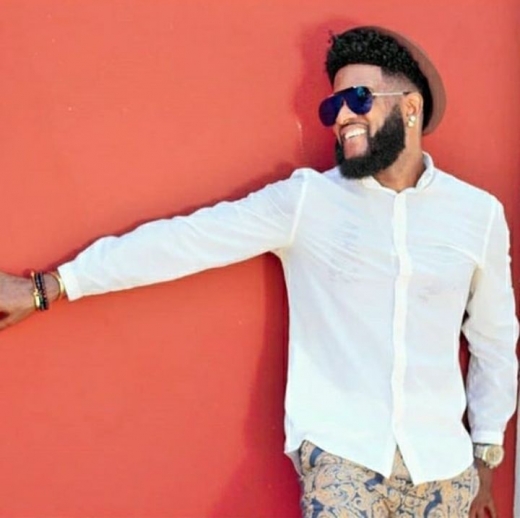 B2B: What/Who was your inspiration when choosing a career in modeling?
PC: Wanting to touch and change lives and to leave a legacy was always my biggest inspiration as it pertains to modeling and the arts. I've always wanted to touch and inspire others to do what I have done.
B2B: Do you recall your first professional modeling gig?
PC: My very first professional modeling gig was through the late Pepper Johnson of the Look Modeling Agency. I modeled clothing from Bonneville Bones, and then right after, I modeled for the National Designer of the year. I have also modeled for the late Philip Beckles.
B2B: What is your biggest pet peeve in your career field?
PC: My biggest pet peeve in my modeling career has always been the lack of support and push from those who have the ability to make things happen. This is in reference to my modeling, acting and singing.  With Choice Modeling Management I started to see more opportunities and doors open.  
B2B:What do you love most about modeling?
PC: I love that modeling allows self expression, especially photo shoots. I find that I'm able to tell a story through a photo or commercial. Hopefully sending a message to a kid that wants to be like me or follow in my footsteps.
B2B: How do you compare modeling in The Bahamas to modeling on a larger scale, like the US or Europe.
PC: Modeling in the Bahamas has no comparison to modeling in the US or Europe. Mind you there are similarities because the process is the same nonetheless. But as far as payment and international brands, we have a very long way to go. Amazingly I've found throughout my career that I can stand on the same stage as anyone around the world because I already have. I've been blessed to have had the push and drive to place myself on a world stage to compare both sides.
B2B: What are the advantages and disadvantages of living and working as an entertainer on an island like New Providence.
PC: I don't want to say that there are any disadvantages in reference to working as an entertainer here in the Bahamas, although we know that there are.. however I believe in looking at the glass half full instead of half empty. I say this because I've always looked at every opportunity as a blessing.
If I had ever thought or focused on the disadvantages present, my drive to become a supermodel or a Bahamian household name never would have come to be. The disadvantages would have been a distraction for me.
We wanted to dig a little deeper into Philip's personality so we asked him to complete the following sentences:
It makes me happiest when.. I've helped to train, motivate, and inspire someone.
It makes me unhappy when.. people think they are privileged or when favoritism plays a part in the reality of proper decision making. I just don't like to see people taken advantage of.
"I am an animal lover!! I have two dogs and they are like my own kids lol."
The world would be a much better place if.. just a few more people would recognize that love is God and God is Love.
What are your favorite hobbies?
My favorite hobbies are actually golf and singing. Most people don't know that I've set two records in golf, representing the Bahamas, and that I went off to college on a full golf scholarship.
When it comes to singing, I was the first Bahamian on American Idol, GREAT experiences I'd say!