This is not your average puppy chow! Cupid Chow is loaded with peanut butter, white chocolate and semi-sweet chocolate, sprinkles and M&M's.
Valentine's Day is coming quickly and I'm loving this new recipe! Cupid's Chow. AKA Valentine's Puppy Chow. Or Muddy Buddies. Whatever you call it, this snack recipe is all dressed up in pink and red for Valentine's Day.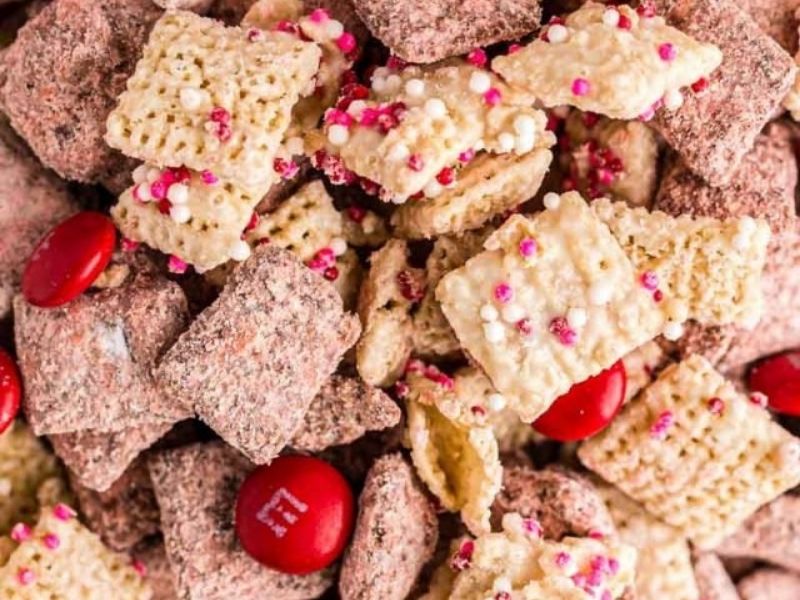 For the full recipe & method, click here.