It's heirloom tomato season!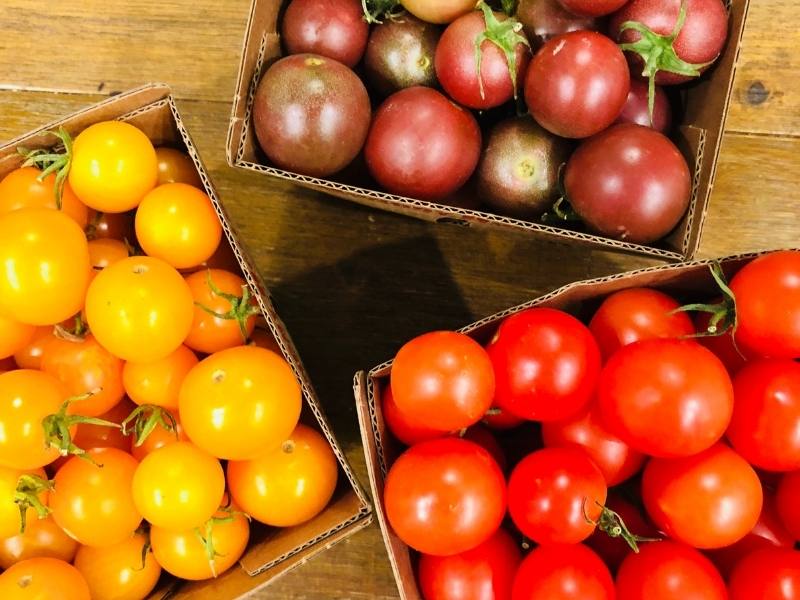 Colorful heirloom tomatoes are currently gracing the produce section at our local food markets. One of the best ways to enjoy these beauties is to simply slice them, sprinkle with salt and pepper and dig in!
We've gathered some recipes that highlight the season's bounty. Grab some fresh, ripe tomatoes and let's get cooking!

Caprese salad
Alternate thick slices of tomatoes and fresh mozzarella on a plate and top with fresh basil leaves. Drizzle with good olive oil and balsamic vinegar and a sprinkle of salt and pepper. Ditching dairy? Generously smear dairy-free cream cheese on each tomato slice before arranging it onto the plate.
Heirloom tomato lasagne
Add a layer of thick-cut heirloom tomatoes to your next tray of lasagne. Make the colorful slices the top layer to show them off and give a sneak peek of what's inside. Pro tip: after slicing your tomatoes, lay them flat and sprinkle with salt. Then pat each slice dry before layering into lasagne. This will keep your lasagne from getting too wet during baking.
Simple Panzanella
Toast day-old bread and lightly coat with olive oil, salt, and pepper. Toss with chopped tomatoes and their juices, finely minced fresh garlic, more olive oil, and salt and pepper to taste. Add fresh herbs like basil, oregano, or thyme if desired. Eat as is, or on a bed of salad greens.
Greek-inspired tomato salad
Mix roughly chopped tomatoes, cucumber, red onion, and kalamata olives. Toss with olive oil, red wine vinegar, and dried oregano. Crumble on feta cheese and let sit in the fridge for about an hour before enjoying. Make it a meal by adding cooked protein pasta noodles.
How will you be using this season's tomatoes? Let us know on Instagram and Facebook!