By: Gabbi Sawyer
Nassau, Bahamas A trip to Mudda Freeze makes for the perfect Sunday afternoon drive out to the western part of New Providence. It is an ice cream shop owned by Bahamian chef Wayne Moncur, who also owns 'Sun & Ice', an ice cream parlor at the Atlantis on Paradise Island, Bahamas.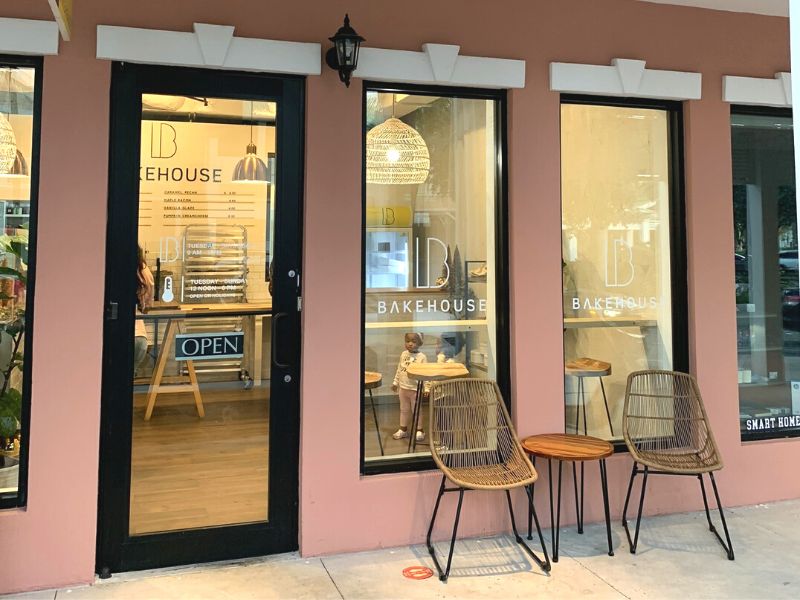 The Mudda Freeze storefront has a unique love story. It is shared with 'Bakehouse'–a bakery owned by a pastry chef, who also happens to be his wife. This great pairing has even inspired an ice cream flavour called 'Wifey', that seems to be a popular menu item. Mudda Freeze screams passionate and talented Bahamian chef. It features classic, local and completely out-of-the-box, yet absolutely delicious flavours.
→ Here's the breakdown on my visit to Mudda Freeze:
Cuisine: Artisan Ice Cream Shop
Where: Old Fort Town Centre, Next to Solomon's Fresh Market, Nassau, Bahamas
Cost: $$ Mudda Freeze is in a prime location, but the prices are very affordable. Ice creams are priced at $6.75 per scoop (without a cone), and the serving sizes are quite large.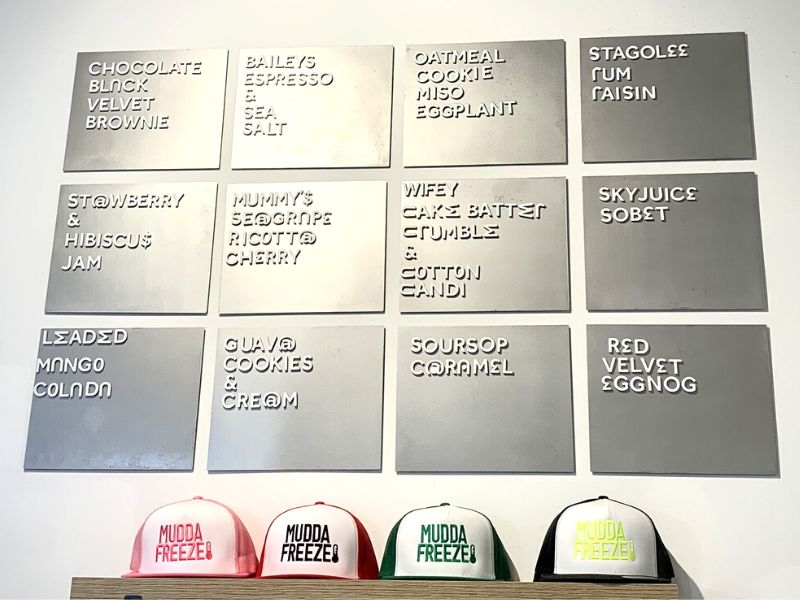 Menu: Ahh, the menu. Mudda Freeze has a number of captivating flavours! It is such an expansive menu that even features two vegan options. Their ice creams can be served in a cup, cone or with a waffle cone chip. Free samples are available!
Another cool feature is their 'Pupcream'. Can you guess what that is? Ice creams for dogs! This is aimed at owners that want to treat their pets without having to sacrifice some of their own ice cream. They also offer two flavours of a warm brioche French toast served with ice cream on Saturdays and Sundays.
Their featured dessert: Brioche toast, is a little more on the steep end. It is priced at just under $20.00, but it can easily be shared, still making it very affordable.
The Vibe: Mudda Freeze offers a family-friendly, comfortable and clean environment. As I mentioned, the space is shared with a bakery, but it is extremely ergonomic and well organized with modern decor. They offer both indoor and outdoor seating with accompanying background music.
Menu Items I Tried: Samples: Miso and Eggplant Oatmeal Ice Cream (Vegan), Strawberry Shortcake Ice Cream, Sky Juice Sorbet – All of the samples were tasty! The miso and eggplant flavour was by far the most intriguing and I thoroughly enjoyed it. It had a pleasant flavour, and despite being vegan it still had a creamy consistency and mouthfeel.
Leaded Mango Colada Sorbet (Vegan)–This sorbet had a fruity mango flavour with background notes of coconut milk. The consistency was light, it was not overly sweet, and it did not melt fast, even outside. Due to it being vegan and the use of coconut milk I detected the feel of the stabilizer used to bind the sorbet, but it did not detract away from the flavour or overall taste.
Guava Duff Brioche Toast with Guava Ice Cream & Sea Salt Streusel–There's just something about a dessert being served warm that really elevates the dish, especially when served à la mode. The brioche was fresh off of the griddle, perfectly golden brown and flufffyyyyyy. If you are a lover of French toast, you are sure to love this dish. It was soft and buttery and stuffed with a guava filling. The guava ice cream had the taste of native guavas. It was smooth but not very creamy. The crumble added a nice contrast in texture and the salt in the crumble helped to balance the dish out. I loved that it was not overwhelmingly sweet.
Service: All of the staff were friendly, patient, knowledgeable of products and willingly answered questions and provided samples. A big shout out goes to Adorian, who made my Brioche toast and served it with an enthusiastic smile.
Summary: Mudda Freeze has so much to offer. Their ice creams are spot on and the flavours are interesting. They readily offer seasonal flavours that are sure to keep you coming back. It is an inviting atmosphere and anyone looking for a great experience can make their way here.
Returnability score: Yes!
---
How I Found Out About Mudda Freeze: Social media. Kudos to the marketing team over at Mudda Freeze. Enticing photos of their ice creams and innovative flavours were so intriguing that I had put it on my 'places to try' list. They can be found on Facebook and Instagram