Ready, set, go!
Do you ever feel like your mornings are more like a race? The clock is literally ticking from the moment you open your eyes. How much time do you have until you have to be going, going, gone?!
These breakfast burritos are easy to throw together and can even be made ahead for those who are really rushed.
Fill them with whatever you like! But keep it balanced. Fill your breakfast burritos with lean protein, healthy complex carbohydrates, and fresh or frozen vegetables. This delicious and nutritious combination will keep you full for hours.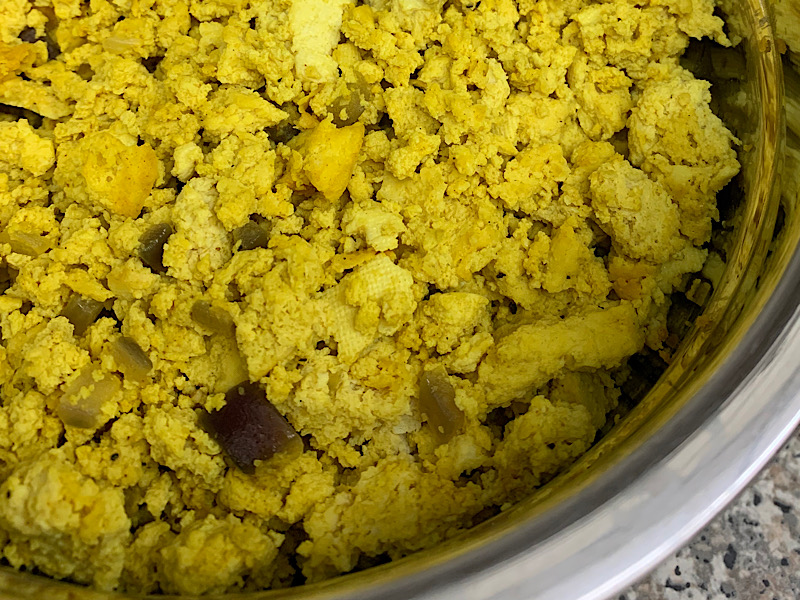 The star of my breakfast burritos is tofu scramble. This eggless scramble is made from firm tofu, turmeric, and whatever else you want to throw in. On this particular day, I used some green chile salsa. You can even try using black salt, which gives the tofu a slightly eggy taste.
Just crumble up pressed tofu with your hands into a hot, lightly oiled skillet. Make it oil-free by adding water or broth throughout cooking to prevent sticking. Once the tofu is warmed, add seasonings like turmeric, garlic powder, salt & pepper. If using black salt, use it at the very end and remove it from heat after stirring through.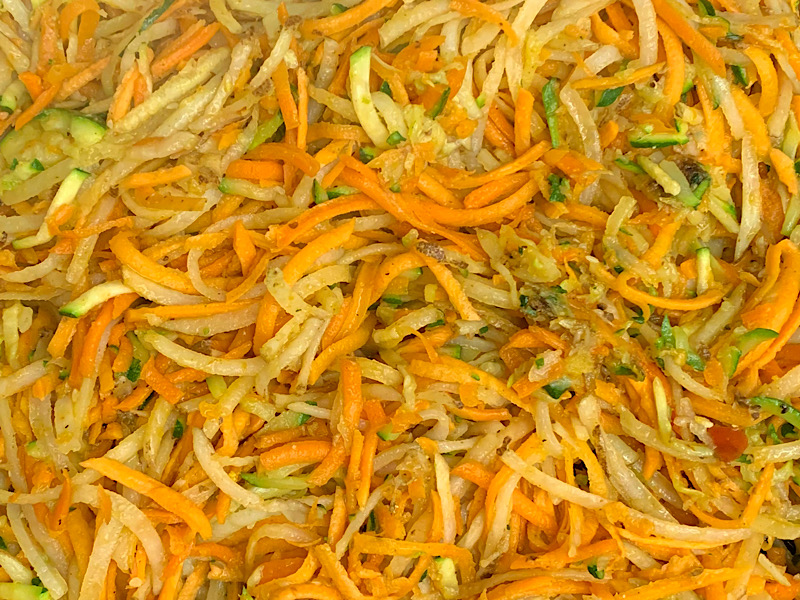 I also shredded sweet and white potatoes, carrots, and zucchini to add to the filling. To save time, I used my food processor. Then simply sauteed the mixture.
Lastly, I added some sauteed spinach and cherry tomatoes for more veggies, because health, right?
Let all the filling components cool before attempting to roll up your burritos. You could package everything up separately and roll the burritos as you plan to eat them. The filling ingredients should last about a week in the fridge. When you're ready, roll them up and press them in a hot skillet until golden brown and crispy.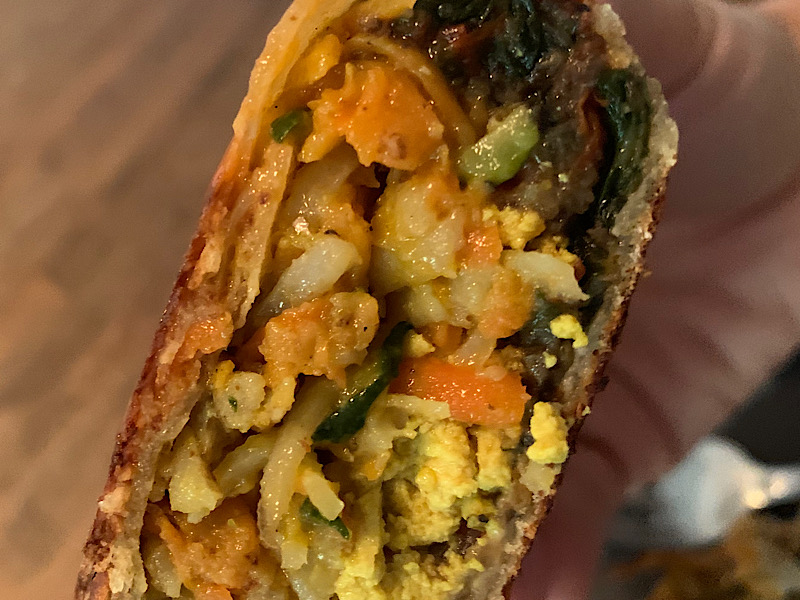 If you want to make these breakfast burritos ahead of time, roll them up and press them in a hot skillet. Then cool them down, wrap in foil and store them in the fridge for up to a week. You could even try freezing them! Reheat wrapped in foil in the oven until hot inside. Or heat on the stovetop in a warm, not hot skillet. Add a splash of water and cover with a tight-fitting lid. Flip and heat until hot throughout.
Enjoy!