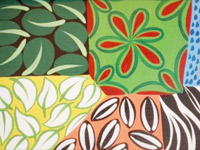 2013 is expected to be a year filled with hope and economic resurgence for Grand Bahama as a number Caribbean conferences are eyeing this island for meetings.
While the year starts off with The Bahamas International Investment and Business Forum, in the second quarter of the year the Design Caribbean Tradeshow is looking to be hosted here in Grand Bahama, bringing together regional players for sourcing and selling of products and services.
This multicultural platform is expected to include wholesalers, distributors, hoteliers, manufacturers, etc. all hoping to acquire authentic Caribbean goods.
This announcement was made recently following a very successful event in Santo Domingo, Dominican Republic, in early 2010.
The island of Grand Bahama had been discussed as the proposed destination for the Caribbean conference.