Writer: Mia G
Vincent Vaughan, veteran photographer and compassionate soul – as he was known by friends and loved ones – paid his dues in a world where flashing lights paved the way to his success. Some of his work, some might describe as vintage or classic photography.
However, he was not one to be confined to one lane, the versatility in his work was apparent and respected among his peers and those captured by his lenses.
His candid black and white images take you all the way back to a time when Polka dot-prints, ponchos, moccasins and bell bottom jeans stood out as some of the leading fashion trends.
Vincent Vaughan was born on March 8th, 1947 in Philadelphia, Pennsylvania. He attended West Philadelphia High School, and studied at Pennsylvania State where he received the Pennsylvania State Real Estate Salesman's License in 1967.
In 1969 he moved to Nassau, Bahamas. Throughout the years, he worked as a photographer at Andrew Aitken Photography Studio. His work was also published in the local media: The Nassau Guardian, The Tribune, and also in international publications.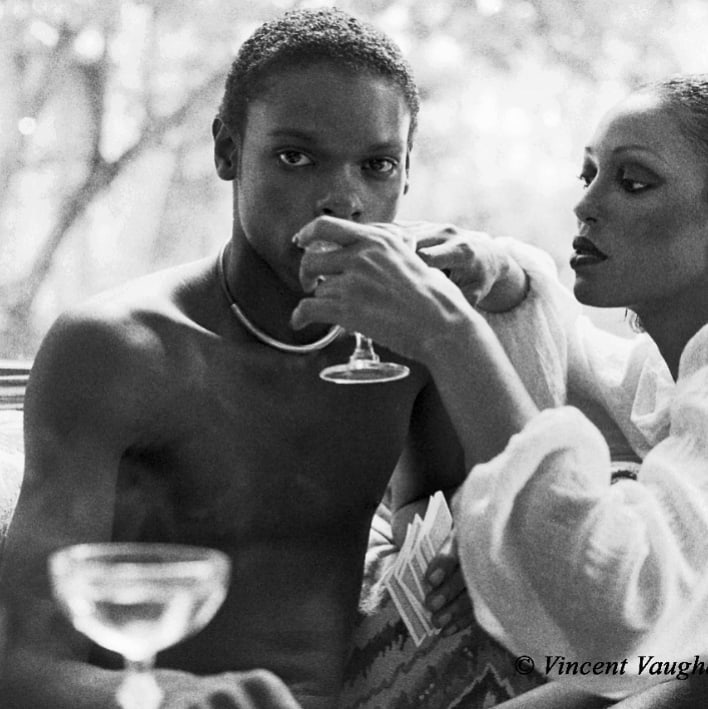 He was later employed at the United States Embassy in Nassau. His assignments included photographing former Ambassadors like William Bernstein Schwartz Jr., Lev E. Dobriansky, Carol Boyd Hallet, Chic Hecht, and Sidney Williams.
Vaughan was a member of the Bahamas Professional Photographers & Videographers Association (BPPVA), and Wedding Photojournalist at BAHAMAS WEDDING IMAGES. He also held the title of treasurer, and founding member of the Bahamas Press Club where he played a major role.
A veteran in his field, Vincent Vaughan's work has graced the pages of local Bahamian magazines and newspapers since as early as the 1970s.
He has captured innumerable wedding portraits, commercial illustrations and memorable moments of Bahamian families.
Vincent Vaughan passed away on Saturday, October 2, 2021, in Dublin, Georgia, at the age of 74.
He was mourned by his family, members of The Bahamas Press Club, and friends who recalled his memory stating, "Vince was a photographer who would help you whenever you needed."
"Vincent Vaughan was a man who honored his family, he was always professional, helpful and on time. Moreover, he was a very caring human being."
Today we honor the life and memory of this American-Bahamian photo geniuses, who had a great impact and left a lasting impression on the Bahamian community. He left behind, not only family and friends, but also hundreds of pages of his memoir, steeped in Bahamian history. One can only hope that the work he's done to preserve our history, would one day, be brought to fruition.