Writer: Mia G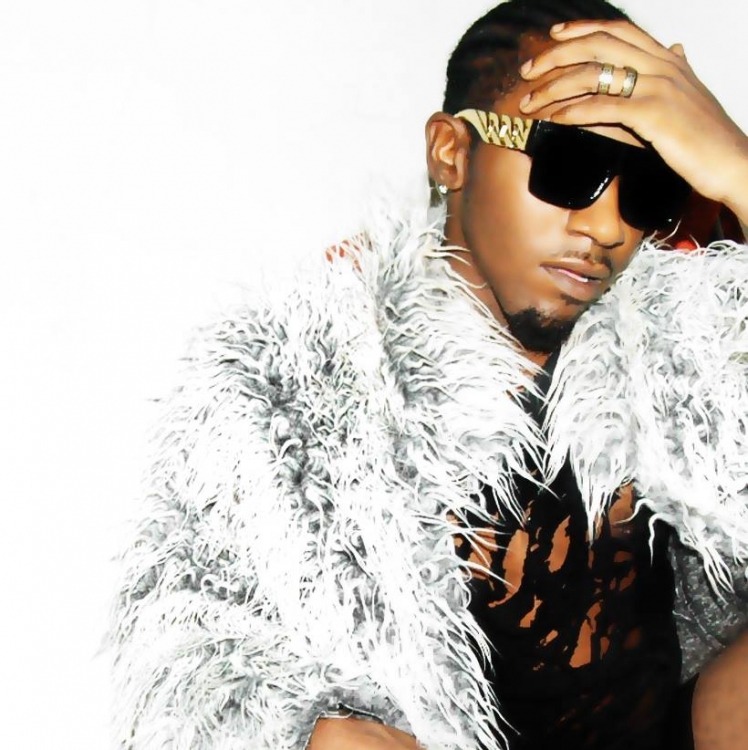 As I entered the doors of Andrew's Fashion House (AFH), I was greeted by a beautiful adornment of leaves amid the exquisite black and gold, decor. Designer Andrew sat behind a desk answering his many emails while his lovely business partner welcomed me at the door.
My eyes were immediately drawn to a golden pumpkin carriage perched on a shelf, setting a whimsical theme.
I imagined the many clients who have stood centre stage in these gowns, feeling like quite the princess. We both greeted each other with great excitement, after a long awaited reunion. I was happy to be the first of many to be afforded the grand tour of this developing fashion empire.
Two months into the construction of what is now the home of Andrew Larry Newton's exquisite designs – tucked away in a cozy Palm Dale business centre, in walking distance from three major fabric stores – the designer remarked that he understands that patience is important when developing a brand. He expressed that one must always pay close attention to detail when creating a scene that best represents that label.
As he ventures closer to a much awaited, Grand Reveal, Andrew is pulling out all the stops to create a totally unique and memorable experience.
I sat with Andrew in an effort to delve a little deeper into who the designer really is:
B2B: Where and when were you born and raised?
ALN: I was born and raised in Nassau Bahamas.
B2B: Where did you obtain your education?
ALN: I actually learnt sewing from my mother and deceased grandmother. I watched her closely since I was just a little boy until she passed. She has taught me a lot about hand sewing and picking the right materials for particular looks.
B2B: When did you begin your career in fashion?
ALN: To many locals I was known for fashion photography and graphic design, but I would always sew my own clothing because what I wanted to wear was never sold in stores.
Gradually people started noticing my creations and expressed interest in them. I officially started designing and sewing costumes Under Miquelle Swann director of Swann Talent and Entertainment Agency. I was also a contracted worker at Melia for About 14 months before I started my own tailoring and design business which has grown more than I expected.
B2B: What or who inspires you?
ALN:  I get my inspiration from trees and nature in general. I love taking long drives out west, clearing my mind and getting inspiration from our beautiful island.  My favorite designers and those whom I currently receive inspiration from are: International Designers – Olivier Rousteing from Balmain, and Shane Justin from 'Dare to be Vintage'. Bahamian Designers – Javotte  Bethel, David Rolle, Cedric Bernard and Alicia Seymour.
B2B: What name is your brand identified by?
ALN: Currently I'm under the name of Andrew's Fashion House and Bridal By Drew but the name ANDREW NEWTON can definitely stand alone.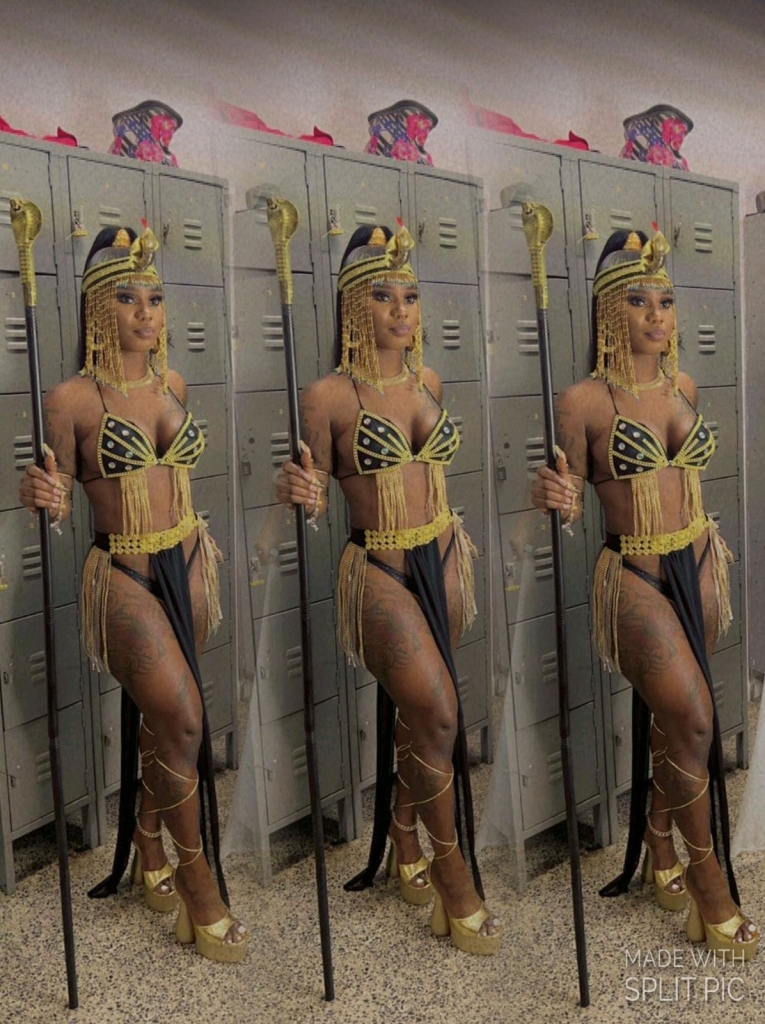 B2B: Do you recall the first gown you ever made?
ALN: Yes I do and so does she I'm sure lol. It was my first try and I really wanted to impress her but in the end she ended up having to purchase another dress on the day of. Omg, how embarrassing!
However she became a returning client of mine and is very supportive of my brand, constantly posting my work on her social media pages. Thanks to you Renai London.
B2B: What is your biggest pet peeve in your career field?
ALN: My biggest pet peeve is when clients don't take my artistic advice! I love when my clients trust me with my craft. If you limit my talent, you simply won't be getting the best of me.
B2B: What do you love most about Fashion? 
ALN: I love when people can express themselves by getting creative and stepping out of the box. I love making ladies feel sexy, confident, rich and regal lol.
B2B: What are you most proud of?
ALN: I am so proud of how far I've come, from ridicule, embarrassment, lies and deceitful persons surrounding me. I've been criticized my entire life because I'm different and walk a different path. So to be where I am now is certainly a proud moment for me.
B2B: How much of the design process are you involved with when creating your pieces?
ALN: I design and sew everything myself. If I need advice or tips I contact my mother or resort to YouTube, which acts as a great teacher.
B2B: How far has your fashion career taken you and have you ventured outside of the Bahamas at any point for work purposes?
ALN: I've had a lot of international clients due to my previous ones bragging and showcasing my work. I've sewn for a female rapper from Miami whose sister commissioned me to come and work at their clothing store, sewing at the back.
However, due to circumstances I was not able to. I was so sad and depressed, I abandoned my social media and all but a voice whispered to me one night saying, "It's not time my child."
I felt so much more comfort knowing that something bigger was near, something that would be MY VERY OWNNNN!!
B2B: Is there someone whom you consider your favorite client?
ALN: My favorite client is actually still with me (as I put my phone on silent, ignoring her messages lol). Her name is Asia Ferguson, we're like family now and she encourages me so much to grow and to not mind the rocks being thrown. She says, "Use 'em and build a stronger foundation."
B2B: What style are you known for in your field?
ALN: I'm known for edgy, sexy, one of a kind, party, show stopping, red carpet styles. I dare to be different everyday so I want my girls to be also.
B2B: What are the advantages and disadvantages of being a Fashion Designer in The Bahamas?
ALN: Being a fashion designer in the Bahamas can sometimes be very challenging because your best is not always good enough. I feel like you have to be a certain age in order to gain respect from the older folks and designers. David Rolle of Raphelita Designs has truly supported me on this journey and for that, I appreciate him so much!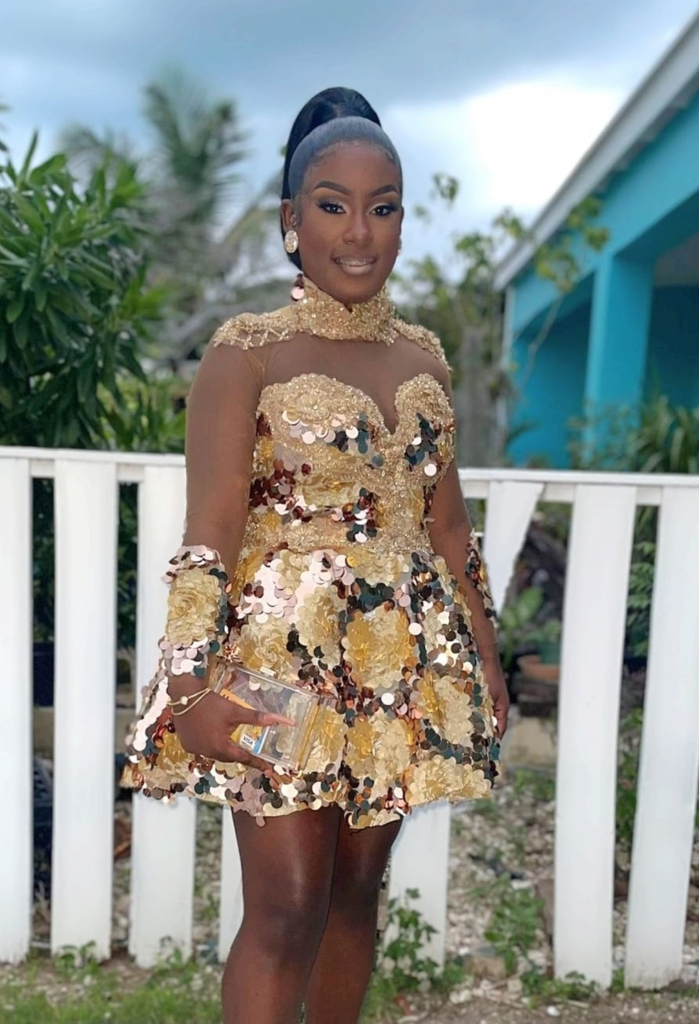 As we flipped through pages of Andrew's unique designs, I could envision these pieces on the likes of Beyonce', Cardi B, and Nikki Minaj to name a few. These pieces are definitely reminiscent of modern, Hollywood glam, as the designer offers a style that caters to a more high end clientele.
My eyes reverted back to the golden pumpkin, sitting atop a matching golden shelf. I thought of the many prom dresses, wedding gowns, party outfits and high-end costumes birthed by the wonderful Larry Newton.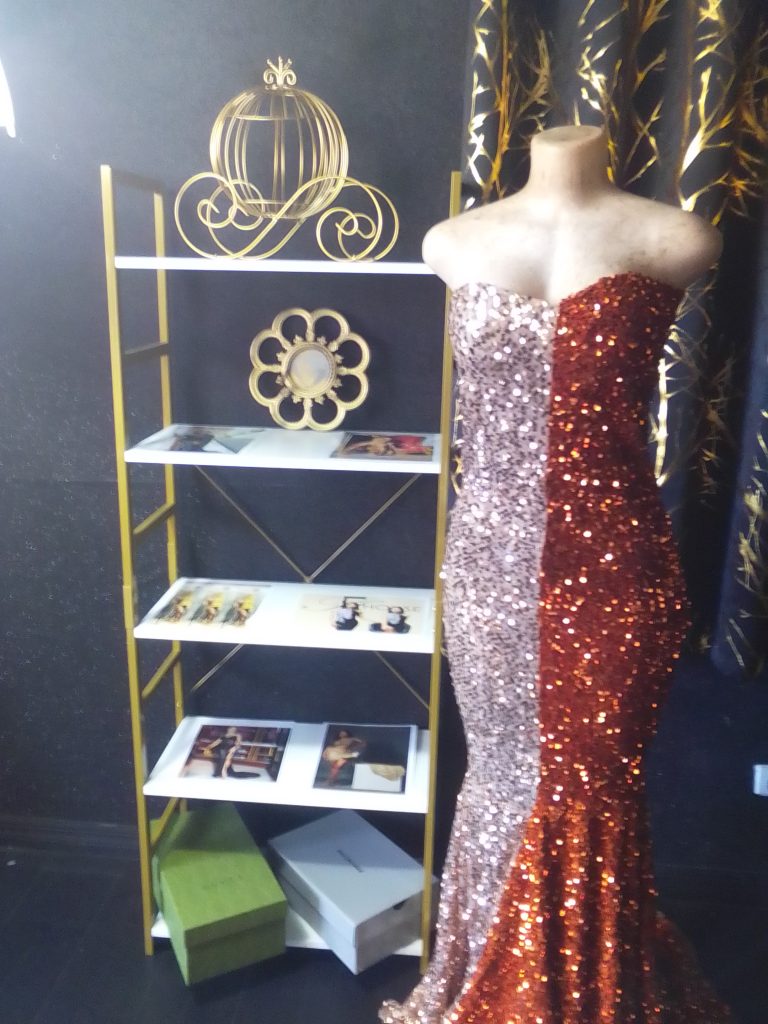 I considered the idea that if I stayed long enough, the clock might strike midnight and leave me shoeless in a dazzling Andrew Newton creation.
I asked Andrew, 'What's your dream for Andrew's Fashion House?' He simply uttered two words, "PART TWO!"
He pondered on the possibility of taking his brand to Freeport, where the ladies are busting his door down to get their hands on one of his, custom-made, Andrew Larry Newton ensembles.
As the interview continued, I wanted to know more about Andrew the person.
In between giggles, we exchanged stories about our past, his previous photography career, and the good ole' modeling days when designers got together to showcase their work on runways throughout Nassau and the family islands.
We contemplated on the idea of future fashion shows and putting a new, more international spin on Fashion and Fashion events in The Bahamas.
We continued:
It makes me happy when.. my clients smile and appreciate the extra miles I go to ensure that they look absolutely amazing.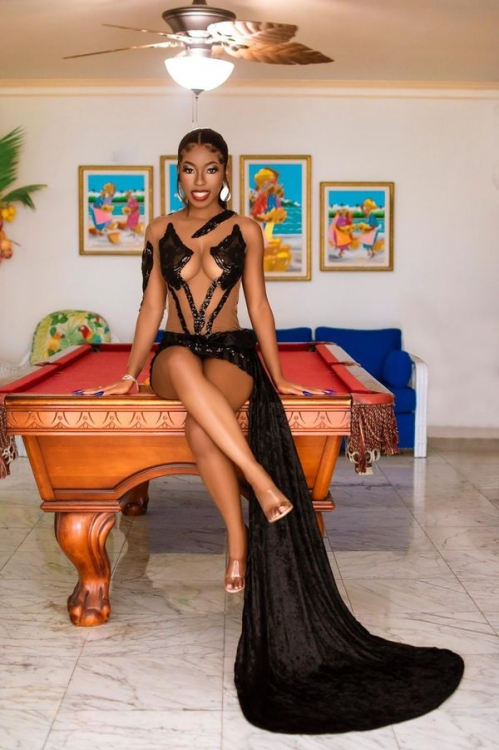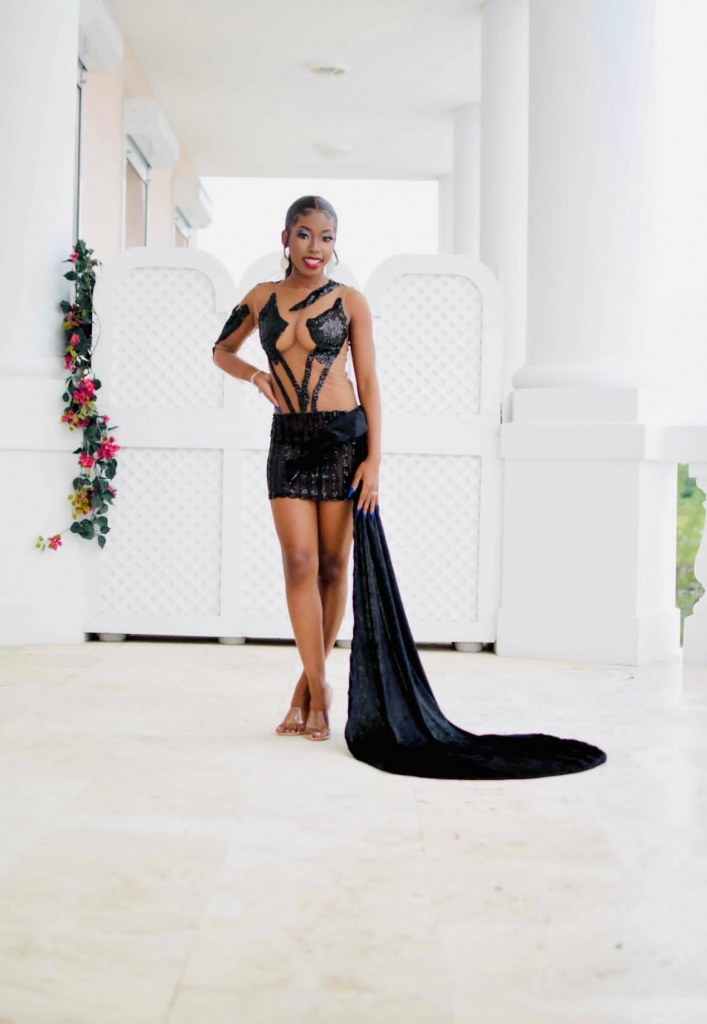 I get very agitated when.. my work isn't appreciated. I literally drown myself In my craft because I want each piece to be admired and every little detail to be acknowledged.
My closest friends think I'm.. like a psycho genius who needs space to work but once I start working, I'm not stopping. My friends consider me a workaholic.
The world would be a much better place.. once we all learn how to love each other and support our neighbors. We all need help at some point.

My favorite hobbies are.. Listening to music, blogging on Instagram and designing. I'm currently in the process of dropping an album so watch out, 2023 will find me on your radio stations!