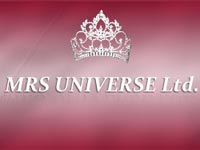 Freeport, Bahamas – The Miss Grand Bahama Beauty Pageant Organization was busy  in 2011 helping young ladies follow their dreams, traveling to China and Colombia.  Rayne Armbrister competed in Miss Bikini International; Peandra Knowles competed in Miss Yacht Top Model competition in China; Raquel Oliver competed in Miss Global International pageant in Jamaica; and Miss Grand Bahama Keriann Stuart is now competing in the Miss Coffee International  Beauty Contest in Colombia.
The Organization is pleased to announce they have another franchise under their belt, the Mrs Universe Bahamas.
Mrs Universe LTD believes that physical beauty is not just a part of the whole allure of a person, and therefore Mrs Universe Bahamas will be awarded to the most honourable married women. During the 7 – 10 day pageant married women from different countries come together and share what their initiatives are. In this aspect it is obvious that beauty is just a small part of the allure of a woman deserving to be honoured, as at this international event and through their individual activities, these mature women have already achieved a lot in their lives (their own families, becoming mothers themselves, careers), and due to these successes they also find time to give back to their communities, making them each true queens as they are.  Mrs Universe 2011 is a lawyer, has two sons, and works for a foundation that cares for abandoned children and single adults in her country of Venezuela.
The potential Mrs Universe Bahamas must be 25 to 45 years old; must be married; must have her own family; must have a career / job; and must be involved with a significant cause in favour of people or community.
Women through out The Bahamas are eligible to enter and applicants are now being accepted.