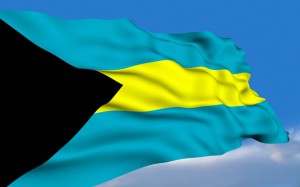 Throughout the election season there have been considerable references to red, gold and green, the party colours of the FNM, PLP and DNA respectively.  But with few substantial policy differences between the party platforms, disregarding empty promises and rhetoric, one wonders if party loyalty isn't getting in the way of more important considerations and the responsibilities that every Bahamian has to our country.
For instance, I wonder how many Bahamians would truly be willing to sacrifice for their country and, if so, to what extent?
The Bahamas doesn't really have an armed forces that has gone to war, so it is hard for most Bahamians to understand what it means to truly serve their country.
I have relatives in the United States.  An aunt who lost her only son, my cousin, to the war in Afghanistan.
Does she hate her country?  No!  Does she blame President Obama or former President Bush?  No!  Is she bitter?  No!  Of course, like all members of our family, she is sad.  Rightfully so, she has suffered a great loss.  But she recognizes that her son's death was a sacrifice for the better good of the nation, maybe even the world.  My couisn is a hero, no one can deny that.
I also know dozens of U.S. citizens who went off to war in Afghanistan or Iraq.  They sacrified their time and risked their lives for principles worth standing up for.  Their families suffered financial hardships, as it was often the breadwinner who went off to war.  And let's face it, National Guard pay doesn't come close to what a doctor makes at home.
Sacrifice for the good of the nation.
Now, let's look at the people who were negatively impacted by the road construction here in Nassau. Road improvements that are absolutely, without argument, good for all inhabitants (and visitors) to the Island of New Providence.
In my opinion, the ones who didn't whine and cry and sue the government are like Bahamian heroes. They too made a sacrifice. Of course, not anywhere on the same level as the families and military heroes mentioned above, but nonetheless, they sacrificed for the greater good of the nation.
The ones who whined, cried and sued the government are, in my humble opinion, short-sighted, maybe even selfish.
Nobody came along and intentionally reduced their income.  It wasn't anybody's intent to make their lives  miserable.  And yes, perhaps the road project could have been better organized or more efficiently managed.  But the results are tremendously improved roads which provide real benefits to all of us who live on or visit this rock, even those who were unhappy with the way it all went down.
It was the PLP's Arthur Hanna who convinced many Bahamians that it is not the country you put first, but yourself.
"All for me, baby," was their creed.
That is the polar opposite of John Kennedy's famous quote:
"Ask not what your country can do for you – ask what you can do for your country."
Maybe more Bahamians need to slowly drive up and down JFK Drive and reflect on that statement.
I leave you with this quote from James Freeman Clarke, the famous abolitionist:
"A politician thinks of the next election; a statesman of the next generation.  A politician looks for the success of his party; a statesman for that of his country.  The statesman wishes to steer, while the politician is satisfied to drift."
Think about that as you head into the polling booth.
Thanks for taking the time to read this. As always, your opinions are welcome.