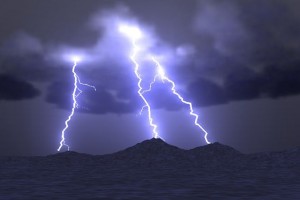 Bradley Roberts, the chairman of the Progressive Liberal Party issued a press release shortly after the PLP election victory which included the oft-quoted phrase, "the voice of the people is the voice of God".
Mr Roberts wrote:
"It is said that the voice of the people is the voice of God and we humbly accept the overwhelming vote of confidence the Bahamian people have reposed in the PLP as decisive mandate to put Bahamians first and to invest in our people."
The phrase was first made popular in The Bahamas by former Prime Minister Lynden Pindling who said it after a humbling defeat to his protege Hubert Ingraham in 1992.  The phrase has been used by politicians and government leaders for centuries.
Often quoted as, Vox populi, vox Dei, "The voice of the people [is] the voice of God," is an old proverb often erroneously attributed to William of Malmesbury in the twelfth century.
But the most telling reference to the expression is in a letter from Alcuin, the great English scholar and ecclesiastic, to Emperor Charlemagne in 798. The full quotation from Alcuin, translated into English, reads:
"And those people should not be listened to who keep saying the voice of the people is the voice of God, since the riotousness of the crowd is always very close to madness."
The usage indicates that the phrase had long since become an erroneous expression of political rhetoric by Charlemagne's time.
Alexander Hamilton, the great American statesman and one of the founding fathers of the United States of America said, "The voice of the people has been said to be the voice of God; and, however generally this maxim has been quoted and believed, it is not true to fact. The people are turbulent and changing, they seldom judge or determine right."
Indeed, while Bahamians love to use the saying, there is absoloutely no truth to it at all, and in fact it might even be blasphemous to attribute to God the foolish utterances of man.