Okay, so you're all excited and ready to go on your highly anticipated
vacation in the Bahamas. Of course, you are going to pack the obvious – bathing
suit, sunglasses, flip flops, medicines or prescriptions – but what other things
should you remember to bring? Here is our list of top ten things (in no
particular order) that you definitely want to consider throwing into the
suitcase before heading to the islands.
Sunscreen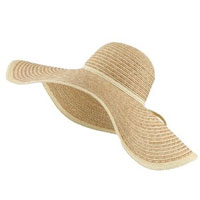 You would be surprised how many people underestimate the intensity of the sun in
the Bahamas, even on cloudy or overcast days. A good quality brand of sunscreen,
SPF 15 or higher, will ensure that a bad sunburn doesn't hamper your vacation.
Of course, sunscreen is easy to find in local stores or the hotel's gift shops
but why pay double.
Hat
Another great way to protect yourself from harmful sun exposure is by wearing a
hat. This is true for everyone but especially if you are a man with a high
forehead.
Mosquito Repellant
Speaking of protecting yourself, few things ruin that lovely island atmosphere
more than having to constantly slap yourself in an attempt to fight off pesky
mosquitos. Mosquitos also carry harmful diseases. We suggest bringing bug spray
and using it liberally to avoid an itchy problem.
A Book (iPad or Kindle)
Again, great for the plane or when lounging on the beach or at the pool. If you
aren't interested in reading a book, pack a few magazines. Reading is a perfect
way to relax and wind down while on vacation.
Hand Sanitizer
Whether you prefer wipes or gel, this is an indispensable travel item. You never
know who else has petted that iguana lol
Beach Bag (Extra Bag)
This will come in very handy to carry sunscreen, snacks, water, abook or
magazine and whatever else you may want to tote with you down to the beach or
pool. On a similar note, it is well known that belongings tend to increase
during vacation, with all the souvenir shopping, so packing an extra bag might
make it easier to get it all back home.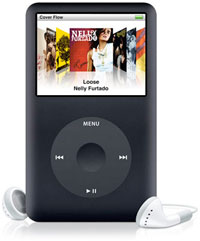 iPod
Great for the plane and for laying on the beach or by the pool. For those
travelling with children this could be expanded to include handheld digital
games as well. And remember to pack the charger and headphones too.
Dramamine or Gravol
If you are prone to motion sickness you will not want to forget this. Likewise
if you are planning a boat outing and are not used to being on boats.
Windbreaker
Yes, it's hot during the day but, except for the peak summer months, evenings
can sometimes get a bit cool especially if you are on the water.
Camera
Simply vital. You will kick yourself (and hard!) when you see a Bahamian sunset
in all it's splendor and don't have a camera. Be sure to bring a camera to
capture the beauty of the islands and those "Kodak moments" with your family. An
underwater camera can open up a whole new world of fun photography – even a
cheap disposable. Again, don't forget to bring batteries or chargers.
Vacation time is supposed to be worry-free time when you can enjoy your
surroundings and the people you are with. Careful attention to the items you
pack can go a long way in ensuring a relaxing and stress-free trip. Bon voyage!