"Hello darlings" was the famed and endearing greeting of this world-class, Fashion icon that echoes beyond her years. She was a mentor and founder of one of the top and most prestigious model agencies in The Bahamas, a woman of many accolades. Pepper Johnson was known as a true diva in her field and a fearless soul, certainly, one to contend with.
Edna Mae Johnson, professionally known as Pepper Johnson, was born on September 8th, 1942 in Rock Sound, Eleuthera. She later moved to Nassau, where she attended St. Joseph's Catholic School and St. Augustine's College. She furthered her career at The College of St. Benedict in Minnesota. It was in the early '70s, at the age of 18, in the United States when she began her perpetual career in modeling. She took flight around the world, gracing the stages of New York, Los Angeles, Paris, London, and throughout the Caribbean; she was also featured on the pages of various printed media. Pepper went on to work with Wilhelmina Models, Yves Saint Laurent, Chanel, and Dolce & Gabbana. During her employ, as head beauty consultant for Yve's St. Laurent, she was privileged to enhance the faces of celebrities like Oprah Winfrey and Gail King, with her timeless style of makeup.
Upon her return to The Bahamas, she founded The Look/Elite Model Agency with her life-long friend, Charles LaRoda. 'The Look' was recognized as a critically acclaimed model agency throughout the Bahamas. Pepper was known for her mentorship and grooming of many ladies, poised for pageants such as Miss Bahamas, Miss World, and Miss Bahamas Galaxy. She was fundamental in producing not only contestants and finalists but also title holders.
Throughout the years, our Bahamian waters have become a staple in many foreign film productions. As production crews like MGM productions ventured to our shores, Pepper quickly became a well-requested casting director. She was determined to build a name for local production crews as well as entertainers, pushing them to the front lines. She fought for the casting of local talents in movies like Into the Blue, After the Sunset, Matrimonio Alle Bahamas (Wedding In the Bahamas), and Pirates of The Caribbean 2 and 3.
In 2009 Miss Pepper Edna Mae Johnson was diagnosed with COPD (Chronic Obstructive Pulmonary Disease) when she also suffered her first stroke. It was at that point that she lost her ability to write but with the use of her, still functioning left hand, continued her makeup artistry. So grateful to be able to continue her work, she chose not to charge for her much sought-after talent. In 2014 her speech was greatly affected after suffering her second of three strokes. With no access to therapy in Freeport, where she resided, she decided to become her own speech therapist. She did her due diligence to exercise her tongue and train her voice by reading her bible out loud. Captured in 2018 on a video commercial advertising a Fashion Award show in her honor, she was able to utter her famous greeting, "Hello darlings." It was here that she mentioned that even tho she had done a lot, it was not all she wanted to do. She gained her wings on July 13th of 2021. Although she may not have done all she wanted, many would say that she certainly lived her purpose.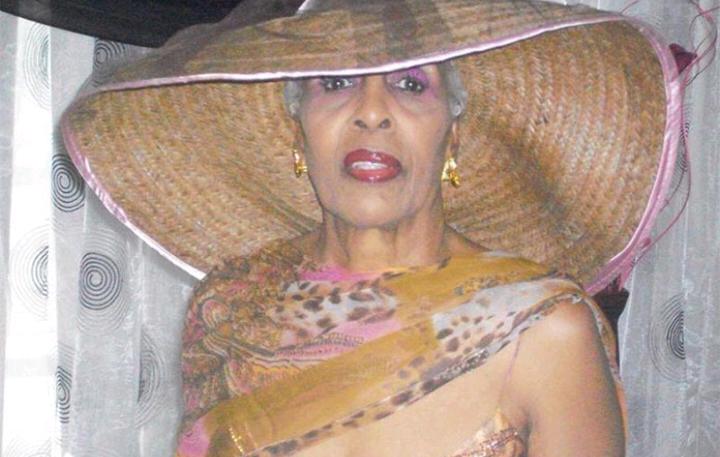 Photos provided by Pepper's family.