It's pretty hard to beat this Baked Strawberry and Cream Stuffed Croissant French Toast.
Not only is this french toast easy…it's better than any other french toast you've ever had. Yep, bold but true! Soft, buttery, flaky croissants, stuffed with strawberries and extra creamy, cream cheese. Then baked in an eggy french toast "batter."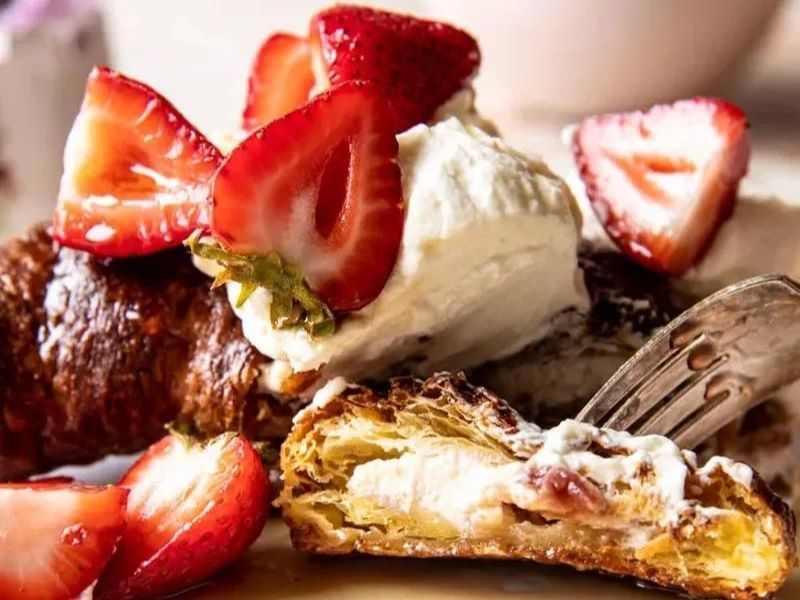 It's the perfect (make-ahead) brunch entrée for both spring and summer. And it's super pretty when topped with a dollop of whipped cream, berries, and a nice drizzle of maple. No one will pass up this french toast!
For full recipe & method, click here.