Sweet potatoes are an important staple in fall produce. Not to be confused with potatoes or yams, sweet potatoes are grown in white, orange, purple varieties. They also have a different nutritional breakdown.
Sweet potatoes are rich in:
B vitamins
Vitamin C & D
Calcium
Iron
Magnesium
Phosphorus
Potassium
Thiamin
Zinc
Some of the health benefits of sweet potatoes include:
Can improve insulin sensitivity in diabetes.
Maintains healthy blood pressure levels.
Reduces the risk of cancer.
Improves digestion.
Protects eye health.
Boosts immunity.
Reduces inflammation.
---
Recipe ideas to use sweet potatoes:
Use a mandolin or food processor to thinly slice sweet potatoes. Use them in place of chips for a nutritious nacho.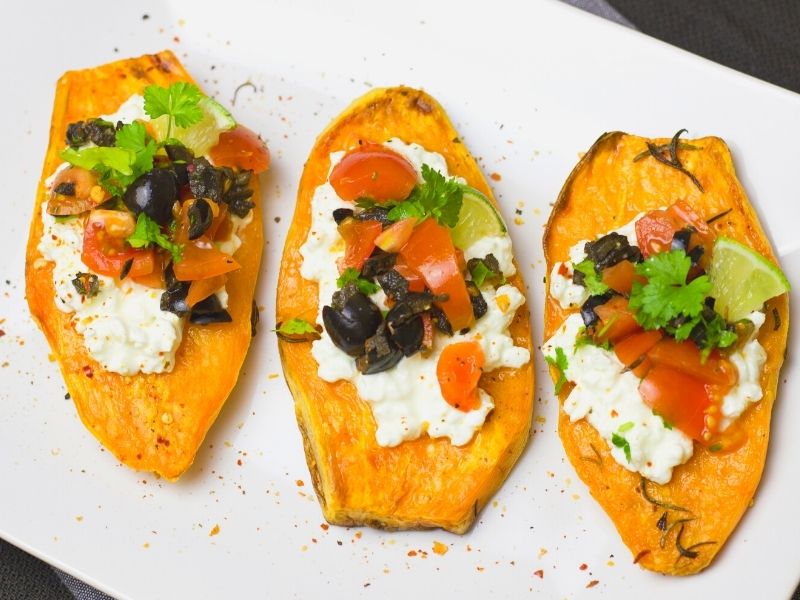 Bake sweet potatoes with the skin on, then slice open and fill with your favourite toppings. We like curried chickpeas, cheesy broccoli or even a fried egg!
Make sweet potato pie and serve with whipped cream.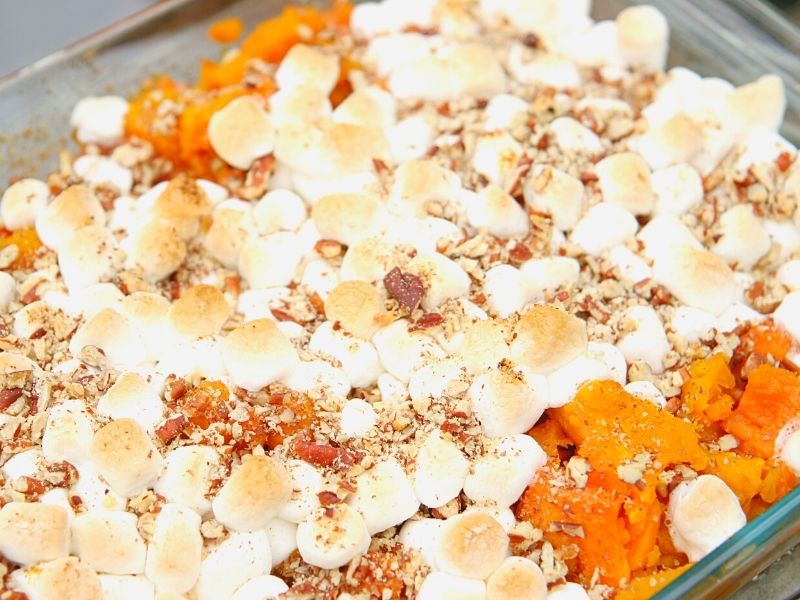 Make sweet potato casserole with marshmallows and pecans.
Make sweet potato dog treats. Thinly slice sweet potatoes and air-fry on low heat until they're chewy. Be sure not to add any salt or seasoning. A touch of coconut oil is okay!
Make sweet potato puree by blending cooked sweet potatoes. Use your homemade puree in all kinds of recipes like bread, muffins, pancakes, soup, etc.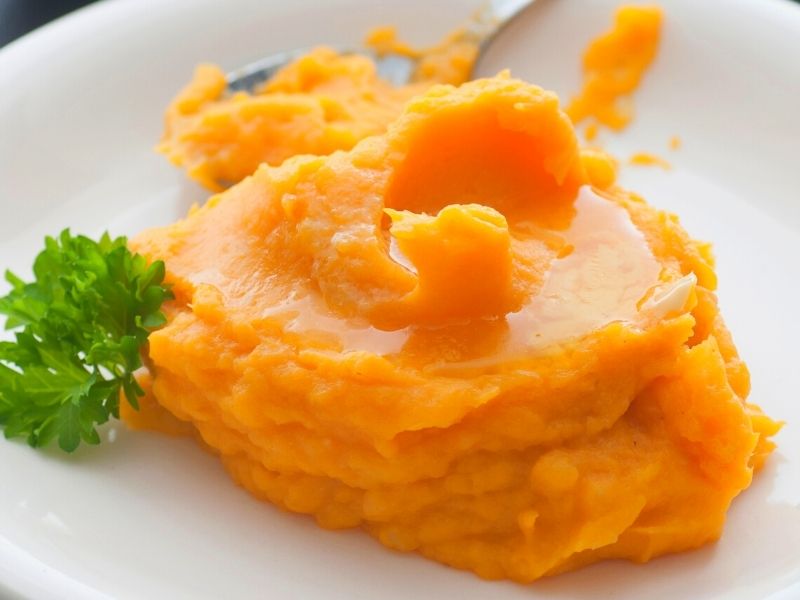 Boil sweet potatoes, then mash them with a little milk or butter and stir in warming herbs like cinnamon, cumin, and curry powder. 
Thinly slice potatoes into fries and air-fry until golden and crispy.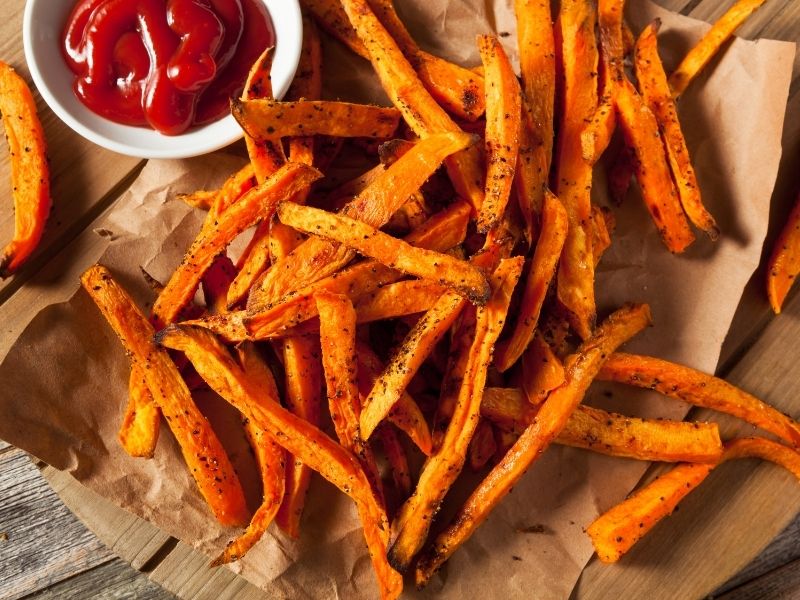 Skin & chop potatoes, coat in olive oil and spices until soft and caramelized.
Replace tomatoes in chili and soup recipes for a fall feel.