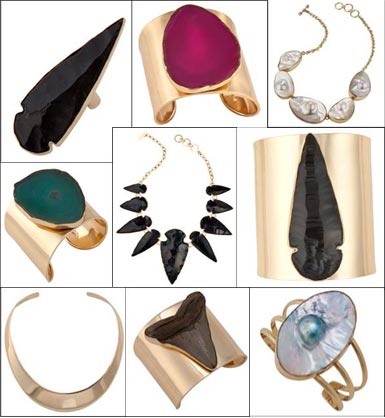 Curacao is making its mark in the fashion world with its 1st International Fashion Week held on the island.
With opening their runway to global talent, rather than limiting it to locals only, Curacao Fashion Week has created a global platform for designers around the world to showcase their talent.
Charles Albert was the featured designer during the Aqua di Lara show and received an award for Best Jewelry Designer.
Charles Albert was invited to the gorgeous island of Curacao for their first ever Curacao Fashion Week where he was awarded with the award for Best Jewelry Designer.
In addition, several of his pieces were featured during the Aqua di Lara fashion show on the opening night. Edgy Obsidian Arrowheads, classic Mabe Pearls and colorful Agate Slices dominated most of the looks.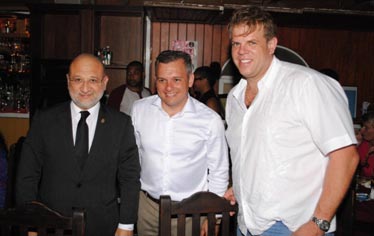 While visiting Curacao, Charles also had a chance to meet with the Prime Minister Gerrit Schotte and Abdul Nasser El Hakim the Minister of Economic Development.
About Charles Albert: Charles Albert, Inc. was founded in 1990, and over the years the brand has rapidly evolved into one of the premier manufacturers of unique, high-quality, jewelry. Every piece is meticulously handmade, using a wide variety of unusual stones from every corner of the globe. Charles Albert is frequently spotted on the red carpet on celebrity fans such as Ke$ha, Ceelo Green, Nicole Scherzinger, Joan Rivers, Mya, Aubrey O'day and others. Charles Albert is carried by ShopBop.com, Ice.com, The Smithsonian Institution, and over 1000 high end independent boutiques worldwide. A continuous search for rare and exotic stones and minerals has helped the brand become one of the leading trendsetters in the industry.