This plant-based holiday guide will help you make the season cruelty-free. Whether it's your first vegan holiday or you're just looking for plant-based ideas, this guide has delicious recipes sure to wow anyone at your table.
Being Vegan During the Holidays
If you're vegan, it's wise to prepare at least one plant-based dish to bring yourself, this way you're guaranteed something to eat. Most bakery bread, green salads (without dressing), rice, and fruit are safe bets. Unless you're sure it's vegan, steer clear of anything creamy (like green bean casserole and mashed potatoes) as well as most desserts, they probably contain eggs and or dairy.
Some things to ask if you're wondering if a dish is vegan:
Is chicken or beef stock used?

Does this contain butter or eggs?

Is there milk in this?

Was animal fat used to make this?
To be on the safe side, if you're not sure something is vegan or not then don't eat it.
---

Plant-Based Holiday Recipes
Here are some of our favorite holiday recipes we've made over the years.

All the recipes featured in this guide do not require any substitutions, they're completely vegan as written!
Sides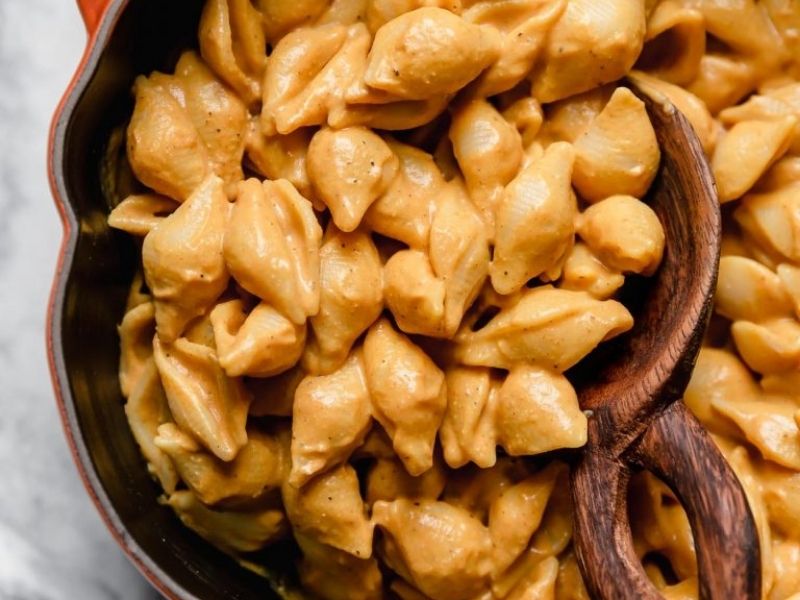 Vegan Pumpkin Mac & Cheese
Creamy with just the right amount of spice, this Vegan Pumpkin Mac & Cheese is a crowd-pleaser. We love to add a cup of frozen or fresh bell peppers to this recipe and bake topped with breadcrumbs.
playswellwithbutter.com/vegan-pumpkin-mac-and-cheese/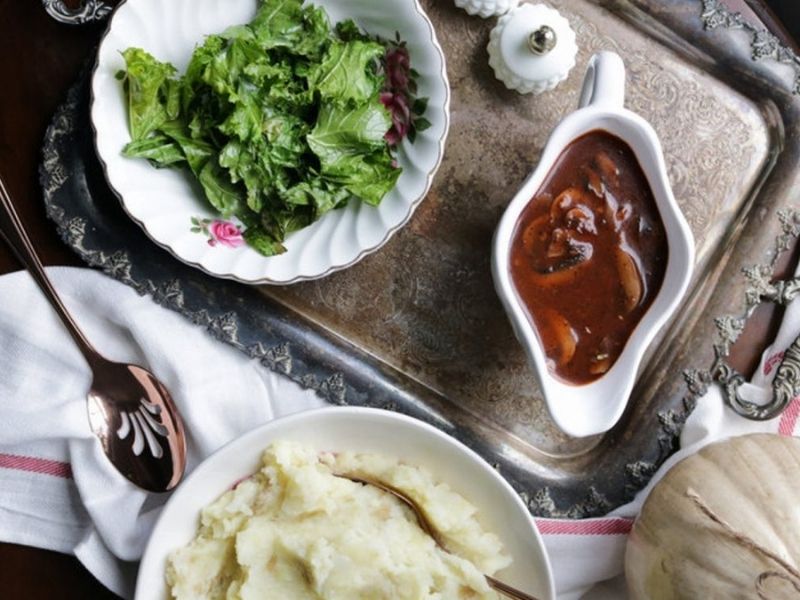 Mixed Root Mash with Mushroom Gravy
A hearty and flavoursome variation to the usual mashed potatoes and gravy. If you're cooking for people who don't love mushrooms, hide them by blending the gravy until it's thick and creamy. You may need to add more broth or water to help thin if it becomes too thick.
onegreenplanet.org/vegan-recipe/mixed-root-mash-with-mushroom-gravy/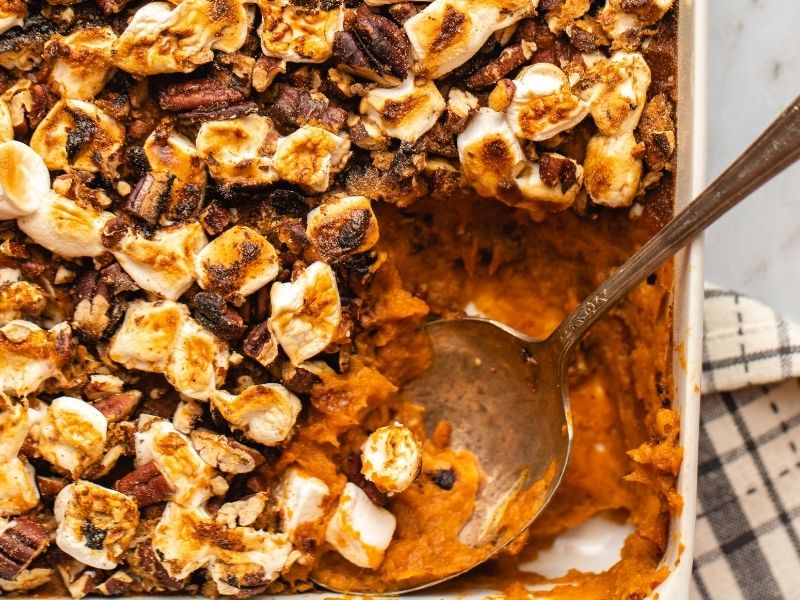 Vegan Sweet Potato Casserole
A holiday classic but better! Skip the cholesterol and dairy but keep all the flavor with this Vegan Sweet Potato Casserole. This recipe is a hit!
frommybowl.com/healthy-sweet-potato-casserole/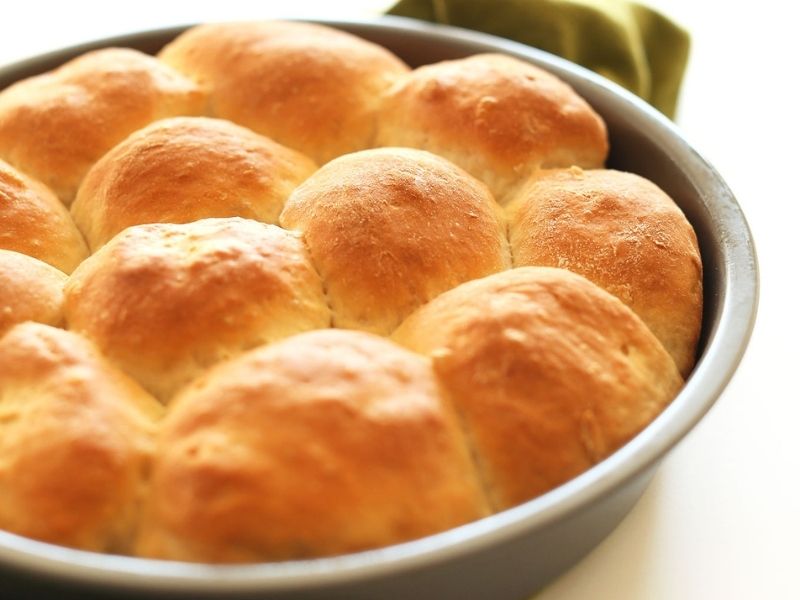 Vegan Dinner Rolls
These Vegan Dinner Rolls are so easy to prepare. They come out nice and fluffy, ready to sop up any extra mushroom gravy.
minimalistbaker.com/simple-vegan-dinner-rolls/
Sunflower Seed Cheese
Serve this Vegan Sunflower Seed Cheese with crackers and grapes or on a vegan charcuterie board. Just remember to soak your sunflower seeds the night before.
https://sweetpotatosoul.com/make-vegan-cheese-sunflower-seeds-video/#recipe
Mains
Stuffed & Roasted Butternut Squash
This show-stopping Stuffed & Roasted Butternut Squash has graced our holiday tables for a few years now. It does take some time and patience to prepare, but it's so worth it.
itdoesnttastelikechicken.com/stuffed-roasted-butternut-squash/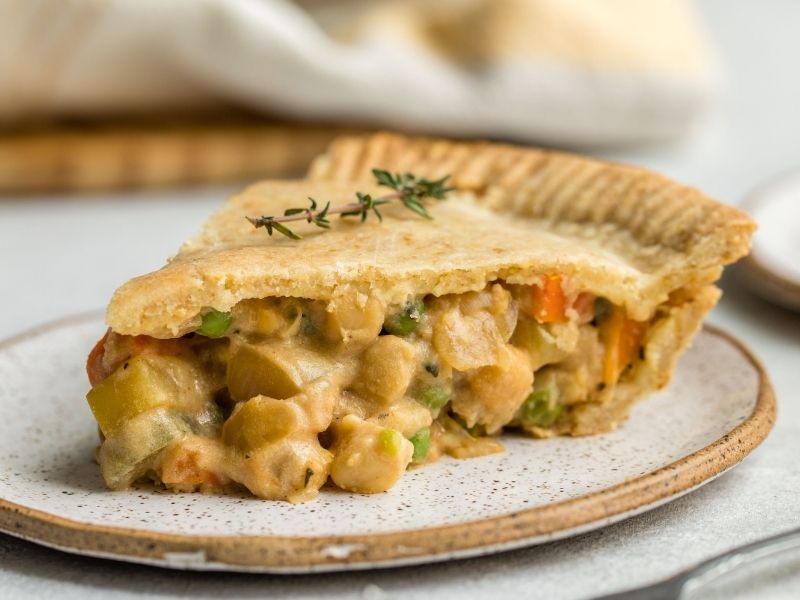 Chickpea Pot Pie
Just like vegan Mom used to make! This Chickpea Pot Pie is hearty, flaky, and delicious.
frommybowl.com/vegan-chickpea-pot-pie/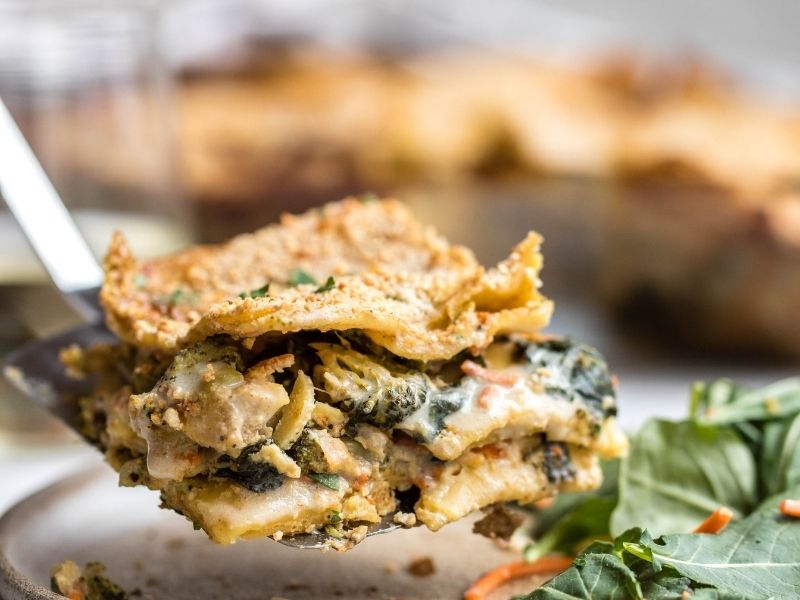 White Vegetable Lasagna
Not your usual holiday dish, but this White Vegetable Lasanga will definitely wow your guests.
frommybowl.com/vegetable-lasagna-white-sauce/
Dessert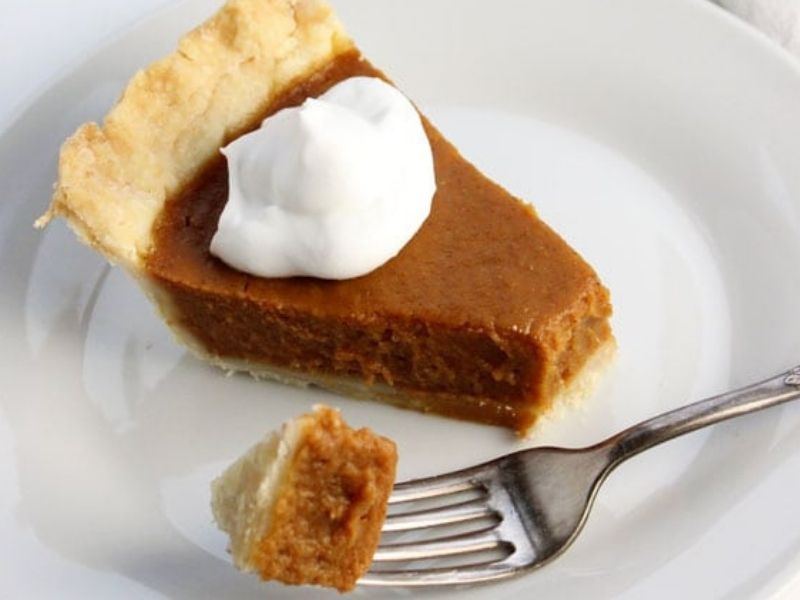 Dairy-Free Pumpkin Pie
This Dairy-Free Pumpkin Pie comes together in minutes. No one will know it's vegan.